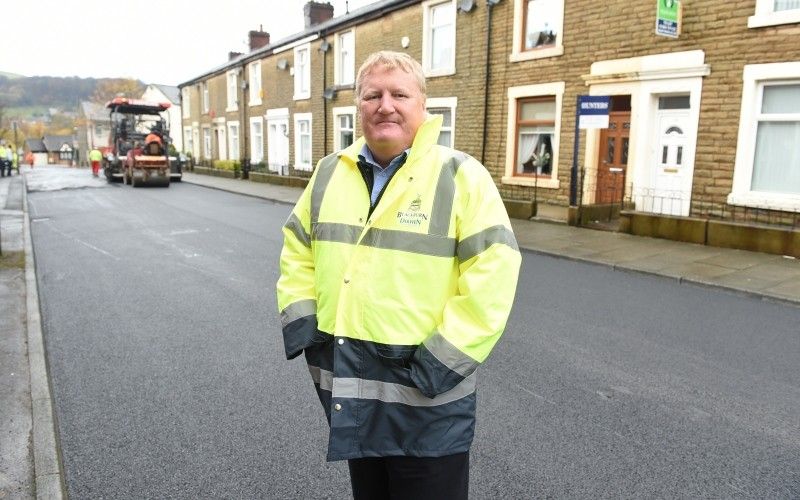 Published Wednesday 5 December 2018 at 10:29
A safety spot check on taxis in Darwen found all of them in a safe condition.
Blackburn with Darwen Council regularly carry out safety spot checks on taxis. At the last check carried out in Darwen, six vehicles were stopped by the police around  Darwen and looked over by a vehicle examiner from the Council's Motor Vehicle Testing Station.
Licensing staff also looked to make sure the correct licences were in place for the vehicles and their drivers.
All of the vehicles were found to be in a safe condition, with just  one taxi given seven days to put minor problems right – a missing heat shield and a replacement number plate for a damaged one.
Councillor Jim Smith, Executive Member for Environment, said:
These taxi checks are important for the safety of the public and are something we carry out regularly to make sure everything is as it should be.

Taxi drivers have a responsibility to make sure their vehicles are in the best shape for the safety of their customers and other road users and I'm really glad that this showed there were no serious issues with any of the vehicles.

We will continue to carry out these random checks to make sure all vehicles licensed by the Council abide by the law and drivers follow the rules we set for them."
If you're planning on using taxis over the festive period here are 10 Top Tips to help you stay safe.
Know the difference between a Hackney carriage and a Private Hire Vehicle In Blackburn with Darwen Hackney cabs have white plates on the back of the car; private hire have yellow plates. Only hackney carriages can be hailed in the street or pick you up from a taxi rank.
If you use a private hire vehicle you have to pre book the journey – keep the phone number in your contacts or use an app.
Don't get into the vehicle until you are sure it is yours – the driver should know the name the booking was made in. Most companies will now send you a text or have an app you can use on your mobile.
Check the driver has a licence badge showing their photo
Be sure to have enough money to cover your journey – Don't be offended if asked to pay up front
Stay with friends – make a pact at the start of the evening to stay together and don't share a taxi with a stranger.
If travelling alone sit in the back seat
Always wear your seat belt
Always check you have all your belongings when leaving the car.
Any issues – Report it to Licensing on 01254 267666 or email publicprotection@blackburn.gov.uk Make a note of the vehicle registration, company name  or plate number.