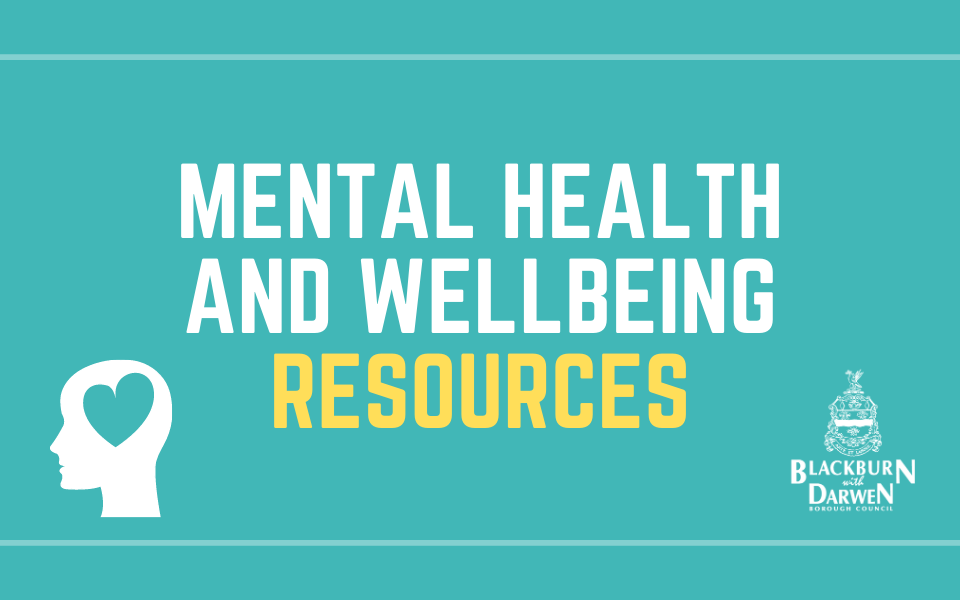 Supporting people's mental health and wellbeing is a key council priority and no more so than during Covid times.
It is more important than ever that you get help when you need it most.
We have created a list of key mental health services available to help:
Orange Button scheme
A way of showing others you are comfortable to say or hear the word suicide, can listen without judgement and can inform people where to find help and support.
Blackburn with Darwen Adult learning
Helping our residents to learn new skills and develop interests ranging from healthy cooking, first aid, digital skills and food hygiene to improving reading, writing and maths skills.
During the coronavirus pandemic it has developed a series of free home learning resources.
Amparo
Providing support to those who have been affected by suicide.
Time to Change
Helping to break down the stigma around mental health.
Lancashire Mind
Mental health support and training. Its Flourishing Minds project is now active in Blackburn with Darwen.
Re-align Futures
Mental health training.
Lancashire BME Network
Advancing the education of  primarily minority ethnic and deprived communities. Services include culturally competent counselling and befriending and bereavement support.
Togetherall
Online counselling service for over 18s with anxiety, depression and other common mental health issues.
Samaritans
Mental health support.
Every Mind Matters
Helping you to manage your mental health.
Healther Lancashire and South Cumbria
Mental health support resources.
Zero Suicide Alliance
Free suicide awareness training – learn to spot the signs.
Kooth
Safe and anonymous online counselling and support for young people under 18.
Healthy Young Minds
Advice, guidance and support related to children and young people's mental health and emotional wellbeing.
Papyrus
Support for those dealing with suicide, depression or emotional distress – particularly teenagers and young adults.
Men In Sheds
The Men in Sheds programme, provided by Blackburn Rover Community Trust, have recently restarted their support for men. The project is based at Ewood Park and they are working with Blackburn College to build raised bed for food growing and get involved in landscaping. Contact: ilyas.patel@brfctrust.co.uk
Positive Smiles
Local community group providing support over 4 strands of work: Health and well-being; Education and Employment; Environmental Resilience; Youth Work.
Lancashire LGBT
Lancashire LGBT is starting a new Mental Health Hour series looking at how
LGBTQ+ people can manage mental health.
Child Action North West
A regional charity with a big heart, offering support to children, young people and communities.
Read more about how we've supported people's mental health and wellbeing during the coronavirus pandemic:
Andy's Man Club
Men's Mental Health Support Groups running throughout the UK.
Talking groups for men who have either been through a storm, are currently going through a storm or have a storm brewing in life.
Help hub supports people to move forward with their lives
Council leads support for Mental Health Awareness Week
'Heads together' to support mental health
Ron's befriending support means more than words can say
Telephone befrienders ensure no one needs to be lonely in BwD