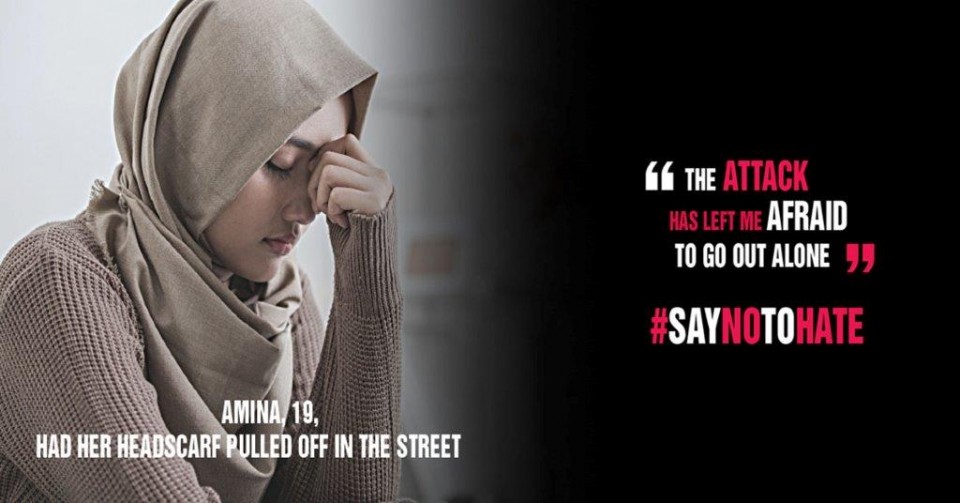 Published October 13, 2017 at 10:54
A week of action is taking place to raise awareness of all hate crimes.
National Hate Crime Awareness Week runs from Saturday, October 14th until Saturday, October 21st, with events taking place all week.
Hate crimes are any crimes that are targeted at a person because of hostility or prejudice towards that person's disability, race or ethnicity, religion or belief, sexual orientation or gender identity.
The week's events aim to bring people together, to stand with those affected by hate crime, to remember those we have lost, and help those who need our ongoing support.
Events are planned to take place in and around Blackburn with Darwen to raise awareness of how hate crime affects people, to support people who are victims of hate crime and the different forms it can take – and how we can tackle it.
It will build on the efforts the Council is already making to tackle hatred in the borough such as the Hate Crime Community conference in February 2016 and the Hate Crime Motion agreed at Council Forum July 2016.
Other events planned include a theatre performance, drop-in sessions,  networking events, community awareness raising of hate crime and a social media #saynotohate pledge campaign.
This lets all members of the community to speak against acts of hate crime and foster community togetherness.
Councillor Mohammed Khan, Leader of Blackburn with Darwen Council, said:
This is a hugely important awareness week and we are giving it our full support at Blackburn with Darwen Council. Hate crime is appalling and can destroy lives so it must be challenged in all its forms and everyone has a responsibility to do so.

A lot of work is being done but we can always do more to help us remove it from our borough. As many people as possible need to come together this week to raise awareness of this and give support to people who are victims of hate crime."
Events in and around Blackburn and Darwen include:
Sunday 15th October 2017, Diversity Club, Blackburn Youth Zone, 10-1pm
For more information contact laura.walker@blackburnyz.org
Tuesday 17th October 2017, LGBT themed drop-in day, Your Support Your Choice
For more information on hate crime drop-in days and the theatre performance please contact carole.ward@carenetwork.org.uk
Wednesday 18th October 2017, All strands of Hate Crime drop in day, Your Support Your Choice, Blackburn
Wednesday 18th October 2017, Hate Crime theatre performance, Blackburn Youth Zone, 1-3pm
Thursday 19th October 2017, Race and Faith themed drop-in day, Your Support Your Choice, Blackburn
Thursday 19th October 2017, With Faith in Mind, Central United Reformed Church, Darwen (How churches and faith groups can promote mental health & wellbeing in communities)
For more information contact paulsmalley@lancashiremind.org.uk
Throughout the week, #SayNoToHate pledge campaign, http://lancashire-pcc.gov.uk/get-involved/events-campaigns/saynotohate/
If you are planning other events, please contact ismail.hasham@blackburn.gov.uk or Rebecca.ramsay@blackburn.gov.uk
For information on National Hate Crime Awareness Week, visit:
http://www.stophateuk.org/hate-crime-awareness-week/
https://172430notohatecrime.wordpress.com/
Twoitter hashtags for the campaign are : #WeStandTogether #NoPlaceForHate #SafePlaceForAll #NHCAW