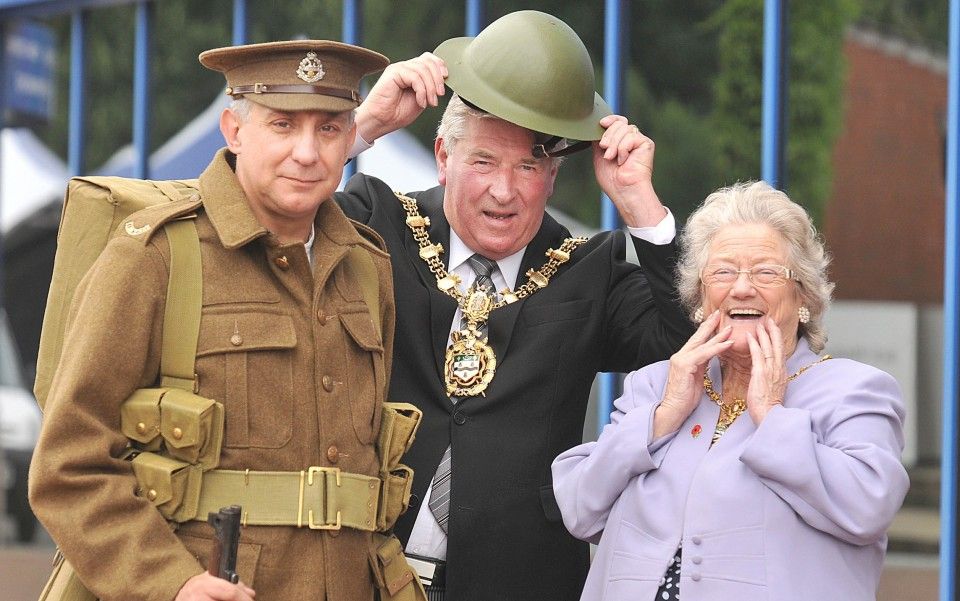 Published Friday 1 August 2014 at 15:34
Ewood Park's Blues Bar hosted a community day of events, to commemorate the First World War, bringing together residents and community groups in a themed event to mark the centenary of the conflict.
With talks from Cllr Alan Cottam, the Mayor of Blackburn with Darwen and Scott Knowles of the Great War Society, the event gave an insight into what life was like 100 years ago.
The 'Recycled Wrens' put on a show, dancing to several wartime tunes, whilst May Magee performed several pieces of poetry.
You can see more images from the event, on the Council Flickr site here
Listen to Cllr Maureen Bateson talk about the commemorations event here:
https://soundcloud.com/theshuttle/ewood-remembers-the-great-war-event-at-blues-bar-ewood-park