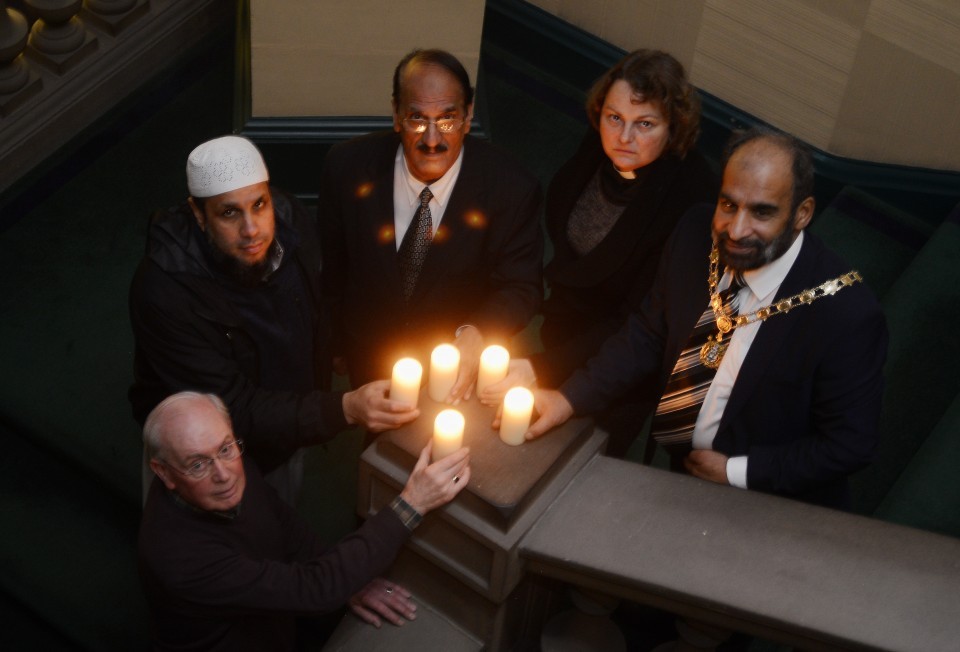 Published Wednesday 18 November 2015 at 12:25
Dozens of people came to Blackburn Town Hall to show their support for victims of recent terrorist attacks.
Speakers included the leader of the Council, Councillor Mohammed Khan, Hafiz Abdul Alim Kheratkar, from the Lancashire Council of Mosques, Rev. Canon Dr Shannon Ledbetter, from the Cathedral and Derek Estill, secretary of the Interfaith Forum.
The speakers then lit candles to remember the victims of recent terror attacks including ones in France, Egypt, Turkey and Lebanon.
Councillor Khan said:
It is right as a borough and as a community we come together and pay our respects to everyone caught up in a number of atrocities across the world. These were disgusting acts of cowardice. The only way we can defeat those who wish to cause division, to cause harm, to inflict terror and spread their poisonous ideas is by everyone in the community standing united against them."
A book of condolence has been opened in Blackburn Town Hall, which will be illuminated in the colours of the French flag.
Pictures courtesy of Lancashire Telegraph.