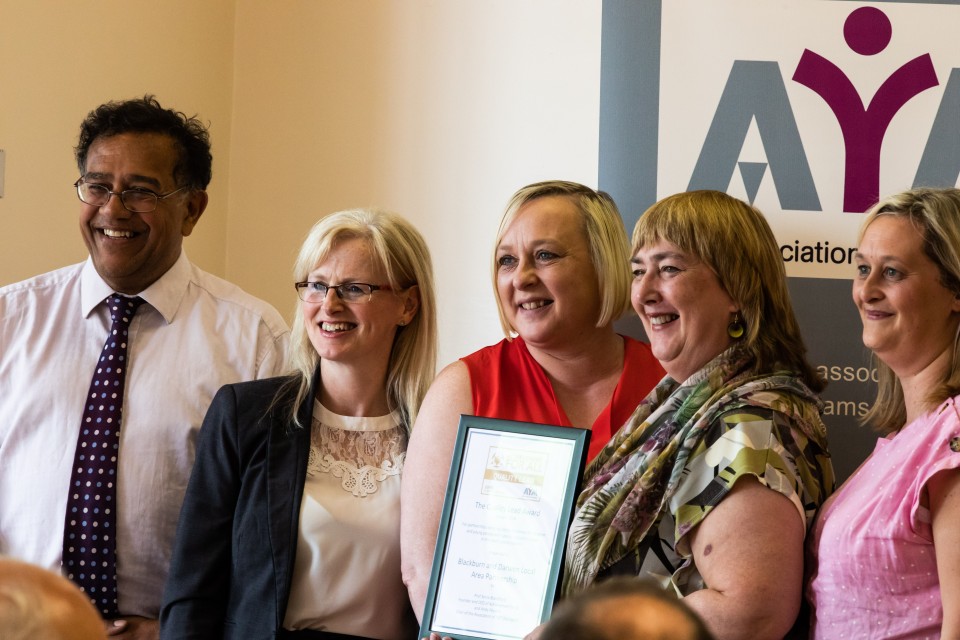 Published Tuesday 18 June 2019 at 12:01
Blackburn with Darwen's Youth Justice Service (YJS) has been given a top award to recognise its work with young people with Special Educational Needs and Disabilities (SEND).
Representatives from the YJS and Education department attended the Association of YOT Managers AGM in Rugby where they were given the award.
In June 2018 the Youth Justice Service, alongside partners from the SEND team, education, New Directions, and ELCAS had an initial benchmarking meeting with an Achievement for All moderator to see if the service met the criteria for the SEND Quality Mark which measures the Local Area partnership against 10 key statements.
This gives a 'picture' of the service's strengths and development needs on a rating of 0 – inappropriate /inapplicable to our setting, to 10, with case studies of outstanding practice to share.
With additional evidence and training Blackburn with Darwen was able to receive the SEND Lead Award, scoring 7 or higher in all 10 key statements, demonstrating widespread effective practice with evidence of better outcomes for young people.
Councillor Maureen Bateson, Executive Member for Children's, Young People and Education, said:
This is great news and I want to congratulate the team on the excellent service they provide to families and children across the borough at what can be very difficult times for them. The teams work so hard for every young person and they make a huge difference."
In providing his feedback, moderator Marius Frank said:
It is a significant achievement, and richly deserved. Your submission was comprehensive and evidenced based – one of the strongest yet!"
People with children with special educational needs or disabilities can find out more information and support here: www.blackburn.gov.uk/Pages/Special-educational-needs-support-and-advice
Receiving the award are (left to right) Julie Jackson, Statutory Assessment Team Manager, Elaine Hyslop, YJS Policy, System and Support Officer, Glenda Astley, Area Team Manager for YJS, Claire Barker, ELCAS YJS/Mental Health Nurse.