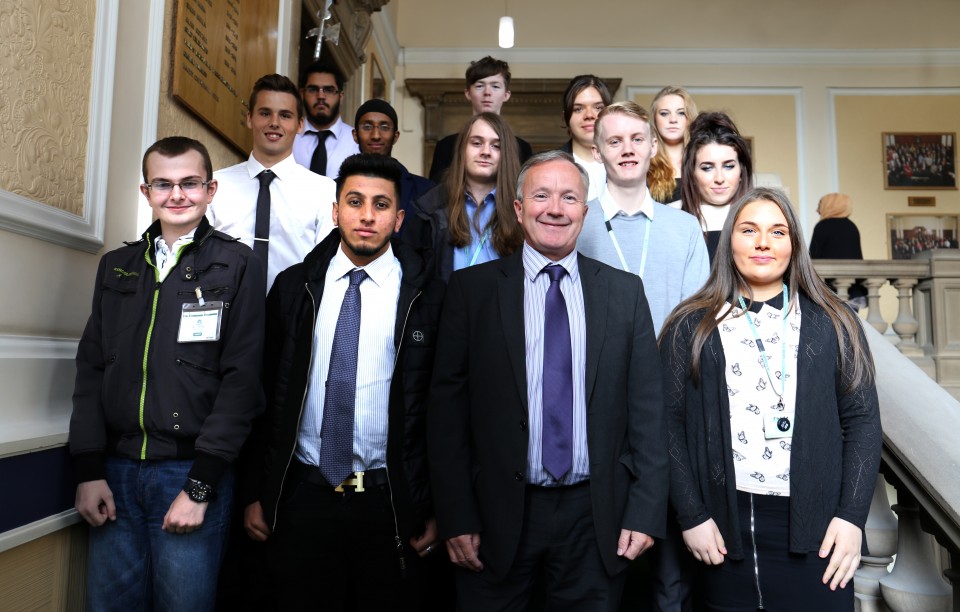 Published October 7, 2016 at 9:35
A dozen young people are starting their careers at Blackburn with Darwen Council as part of the well-established apprenticeship scheme.
All applicants were asked about the kinds of roles they were looking for and the best fit was found for them. The successful 12 were all those which displayed the most impressive attitude and passion for public services.
Muhammed Shamas is joining the public protection and trading standards team, Brandon Cockerill, Luke Holley and Umar Mayat are all working in ICT roles. Elisha Baldwin-Goodwin is joining the adults safeguarding team, Liam Bell will be working with the arboriculture team and Jack Sutton is joining highways.
Katie Foulds is joining the adult hospital discharge team, Haseeb Ali is going the HR Department, William Marsden is joining the green spaces department, Freya Collinge  will be working in leisure services and Georgia Kett is joining the adult shared lives team.
Council leader Councillor Mohammed Khan said:
We have pledged to carry on investing in our apprenticeships as much as we can. I am really glad that our young people have such an interest in helping to improve their area and provide important services."
Harry Catherall, Chief Executive of Blackburn with Darwen Council, who himself started his career as an apprentice, added:
It's vital that we keep young people working at the Council. We have a really young population and some fantastic local talent.  I am looking forward to the contribution they will make."