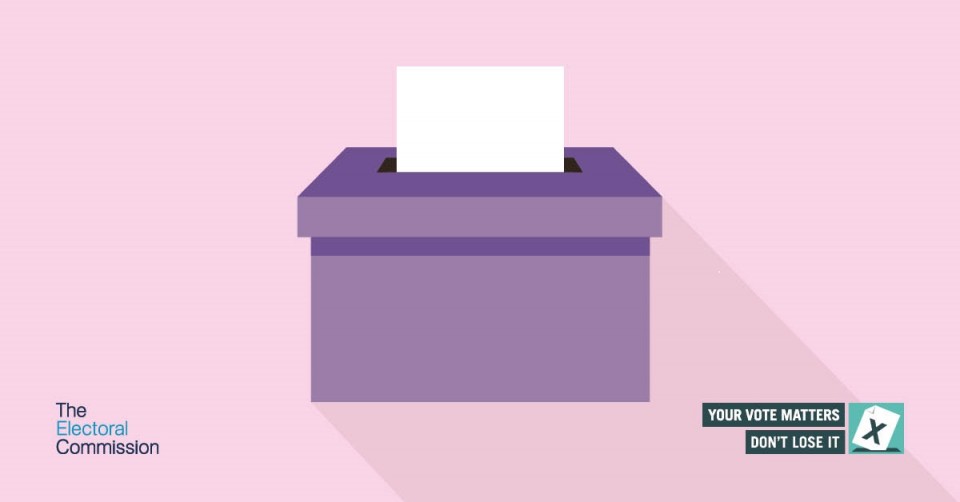 Published Friday 29 April 2022 at 15:12
Make sure your vote is protected in this year's Local Elections
Whether you choose to vote at a polling station, by post, or via a proxy, it's important to remember that your vote is yours alone.
Blackburn with Darwen Council is supporting a campaign by the Electoral Commission and Crimestoppers to help prevent electoral fraud ahead of the local elections on May 5.
Your Vote is Yours Alone is raising awareness of the ways your vote can be influenced – whether through intimidation, bribery or by impersonating someone in order to cast a vote in their place.
In any election in the UK, a person's vote belongs to them alone. It is illegal for anyone, whether partners, family members or friends, to influence a person to vote against their will.
If you are voting by post this year, here is some advice to keep your vote safe:
When you get your postal voting papers, deal with them straight away. Don't leave them where someone else can find them, and don't let anyone else handle them.
When you're ready to vote:
complete your ballot paper in secret, on your own
don't let anyone else vote for you or see your vote
don't give your ballot paper to anyone else.
When returning your postal vote, post it yourself if possible. If you need to ask someone to post it for you, make sure you only give it to someone you know and trust.
If you are voting via a proxy, you should also choose someone you trust to vote on your behalf.
Denise Park, Returning Officer at Blackburn with Darwen Council, said:
Your vote is yours alone, and this is true no matter how you vote – in a polling station, by postal vote, or by proxy vote. You should never feel pressured to vote a certain way or to change your vote for anyone. Electoral fraud is a crime.

If you have any concerns that your vote, or someone else's, is being influenced, please report it to Crimestoppers, it is anonymous and helps us all keep our elections trustworthy, safe and secure."
You can report via: www.crimestoppers-uk.org or by calling freephone 0800 555 111. You will not be asked for personal details and the line is completely anonymous.