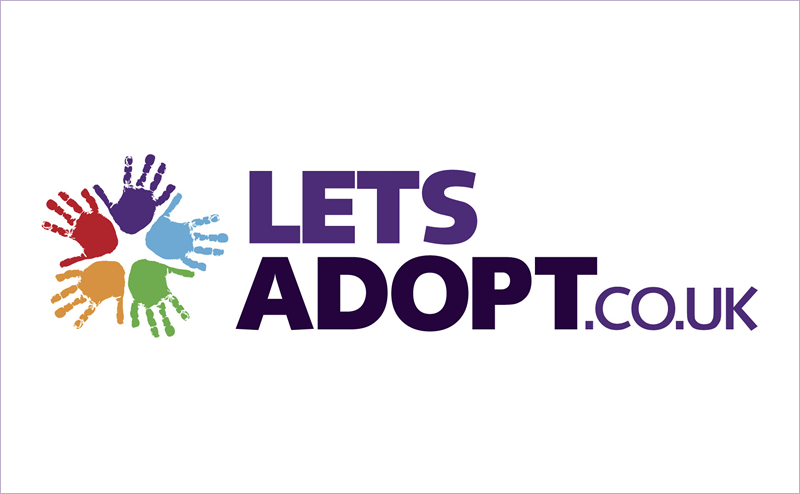 Published Thursday 4 September 2014 at 14:17
Blackburn with Darwen Council's adoption service launched Let's Adopt in January 2014, in a bid to find loving and stable homes for cared-for children. The campaign has helped to educate potential parents in the borough and surrounding areas that a wide range of people including single people, non-homeowners, those who are in fulltime employment or not working, same-sex couples and over 21-year-olds are eligible to apply to adopt.
Meet one of the Council's family-finder social workers to gain first-hand insight into the important role that they play in finding forever families for local children in care.
Denise Gordon, 52, joined the Council as a social worker eight years ago. During her time there she has worked across a number of departments, including child protection and fostering. Her new role within the adoption team as a family-finder social worker sees her working to find children permanent, loving and supportive families.
Denise said: "Family-finder social workers a play pivotal role in the adoption process. We help place the final part of the jigsaw, matching children with approved adopters. It's an extremely rewarding job that requires sheer determination and a tenacious working ethic.
"At any given time I can be finding families for up to 10 children, all of which will be at different stages of the family-finding process. This makes my working week extremely varied.
"The best part of my job is the moment when the match is made between a child and adopter. Delivering that news is life-changing. It's extremely emotional, as we're creating new families and providing children with a safe and loving permanent family – something that they may never have otherwise had."
Denise's typical working week:
Monday
AM: Attended an adoption decision consultation meeting (ADCM) to discuss the requirements of a two-year-old boy. During this meeting, the child's needs were covered at length and the decision for adoption was agreed. This is the starting off point for me to begin the search for suitable families.
PM: Following the morning's ADCM, I arranged a meeting with the adoption team manager, the child's social worker and his foster carer to discuss and agree the exact requirements for the child. We also highlighted what sort of family could best meet his needs. This meeting then enabled me to gather enough information and an understanding of the child to create a detailed profile that will be used to hopefully match him with prospective adopters.
Tuesday
AM: Helped facilitate one of the final stages of the adoption process for a sibling group. The brother and sister, aged six and three, finally moved in with their adoptive parents. This is one of the most rewarding aspects of the job, as the weeks of planning, meetings and introductions all fall into place. It was a very emotional time for all involved.
PM: Attended an adoption shortlisting meeting for a four-year-old girl. During this meeting, we discussed potential adopters who were identified to meet the child's specific needs. The shortlisted families will then receive a visit from myself and the child's social worker. At the visit we'll further discuss the match and share further information, including photographs and DVD footage of the child.
Wednesday
Attended a National Adoption Register exchange day in Bolton, with more than 60 adoption agencies from across the UK. During the morning, social workers networked to share children's stories and find potential parents. Approved adopters then attended the afternoon session to meet with family-finder social workers to find out more about the children they are working with. Two adopters showed a keen interest in a six-year-old girl and a two-year-old boy that we were looking for a family for. A positive outcome for both the team and the children.
Thursday
AM: Drafted notes from the exchange day and followed-up interest from relevant social workers. Completed and sent over the full descriptions of the young girl and boy to the social workers supporting the adopters that enquired.
PM: Compiled a final report on a newborn baby that we are advising to be placed with a same-sex couple. This will be put before the independent adoption panel tomorrow for a recommendation.
Friday
AM: Following on from Tuesday's shortlisting meeting, I attended a home visit of one of the potential adopters. We assessed the couple's potential to offer a forever family in-depth, ranging from the community that the child would live in to her bedroom. This ensures that the environment is the perfect fit for this little girl specifically. The couple proved to be the ideal match and were booked to go to panel for recommendation – the next stage of the adoption process.
PM: Attended a panel meeting to present a case for the matching of a newborn baby to a same-sex couple. The panel came to a unanimous recommendation that the couple would be suitable parents for the child. The final outcome will be approved by the agency decision maker.
For more information, or to register your interest in adopting with Blackburn with Darwen Council, please visit www.letsadopt.co.uk.