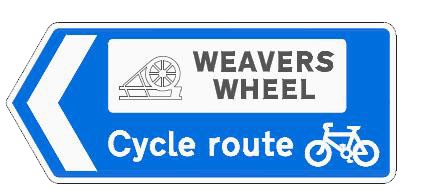 Published Friday 17 June 2016 at 11:57
For a short time only the well-known Weavers Wheel will be putting on an exhibition of their work in progress.
Alastair Nicholson who is organising the exhibition has worked with over 16 local schools and community groups to create exciting innovative pieces. He will be available to talk about what we are doing and the route in general on the days of the exhibition.
The exhibition will be taking place on June 16 – 18 and June 22 -25 from 1.30 – 5.30 at the Bureau Arts Centre in Blackburn.
To book a private viewing please contact Alastair on paulally2@btinternet.com