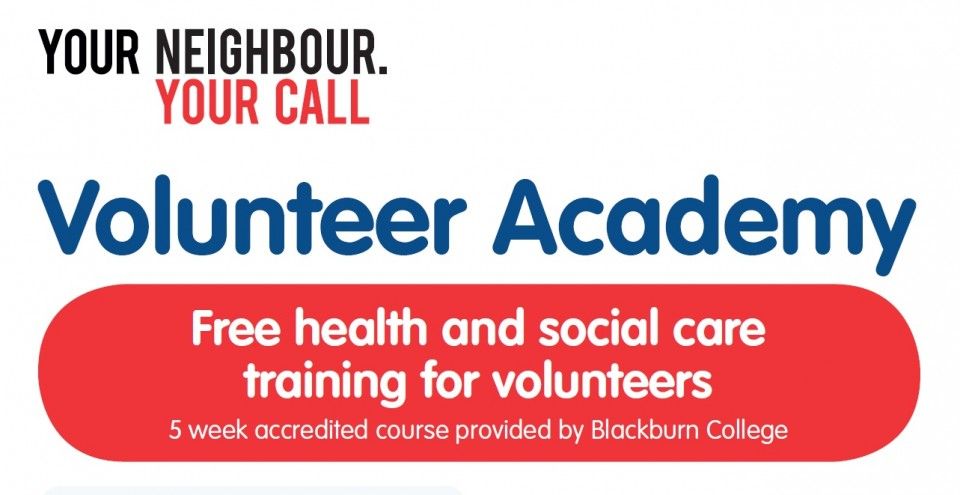 Published Wednesday 6 August 2014 at 11:37
Free health and Social Care training is available for volunteers, as part of the 'Your Neighbour your Call' scheme.
The five week accredited course, available to Blackburn with Darwen residents and provided by Blackburn College, will allow learners to find out more about working in health and social care, gain two new qualifications and also help people in their community.
Part of the course involves completing Emergency First Aid at Work level 2 (QCF) training which is valid for three years.
Starting in September 2014, the course requires a 3 hour commitment for the first four weeks, with a six hour commitment for the final week, 18 hours in total.
Everyone that completes the course will be offered volunteering opportunities with the 'Your Neighbour Your Call' scheme, which helps people within Blackburn with Darwen.
If you are interested, you will need to fill out a form expressing interest. You can request a form, or ask any questions, by emailing learning@blackburn.gov.uk or calling (01254) 585339.