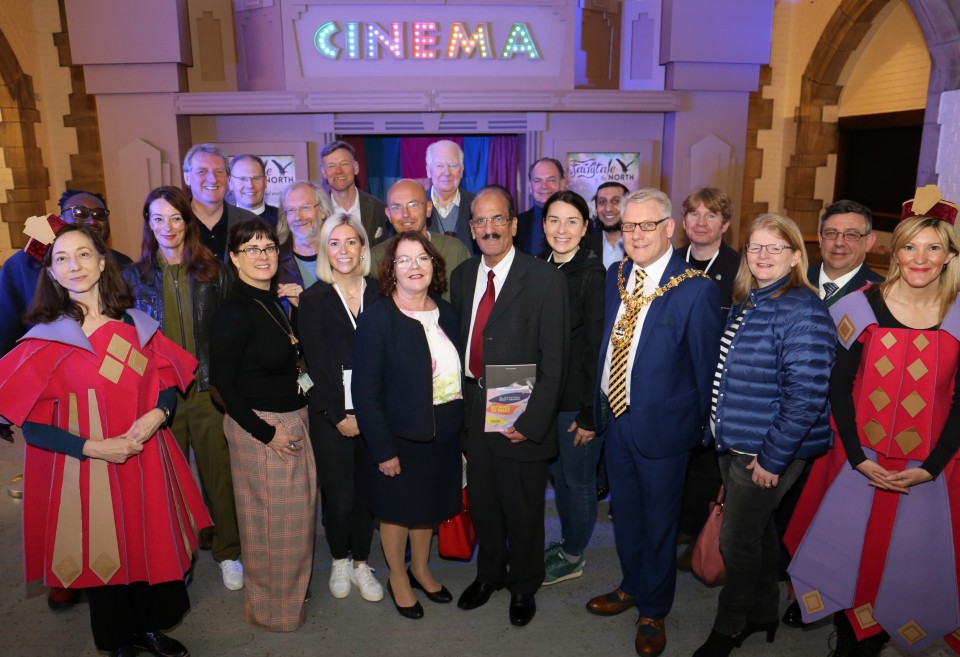 Published Monday 17 June 2019 at 16:45
People flocked to Blackburn's Festival of Making this weekend despite the damp weather – including visitors from sunny Miami and Australia!
The weather failed to dampen the festivities, with thousands of people attending the national event. Visitors came from all over the UK and all over the world, including a couple from Miami in Florida, USA, who were on holiday in the UK and stopped by the festival especially after reading about it. A woman from Australia also made time to visit as part of her trip to the UK.
Indoor activities proved the most popular, unsurprisingly, as festival-goers moved inside to get away from the rain, including arts and crafts events, dance workshops, cooking classes, demonstrations, shows, presentations and music.
Everything at the Festival of Making was free and there was also a massive variety of food and drinks from all over the world.
A big favourite was the Doctor Who: The Runaway VR experience in Blackburn's Cathedral Square. A virtual reality experience, it transported people to the Doctor's TARDIS, voiced by current Doctor Jodie Whittaker. People could then take control of the TARDIS and join up with characters to stop evil forces taking control.
People also flocked to the Cardboard Cinema, deep in the crypts in Blackburn Cathedral, Children could be transported to another world by watching a 30-minute movie about a girl's magical adventure.
Cllr Mohammed Khan, Leader of Blackburn with Darwen Council, said:
The weather was obviously a bit of bad luck but it didn't seem to be keeping people away. I saw loads of people coming along despite the rain and it really shows that the festival has become a real must-do event in the borough, and has gone from strength to strength in the three years since its start. This especially shows in the people coming from all over the world.

It is also a really diverse event and really brings communities together, which is such an important thing. It's a wonderful thing to see and I'm really grateful that so many people braved the elements and came along."