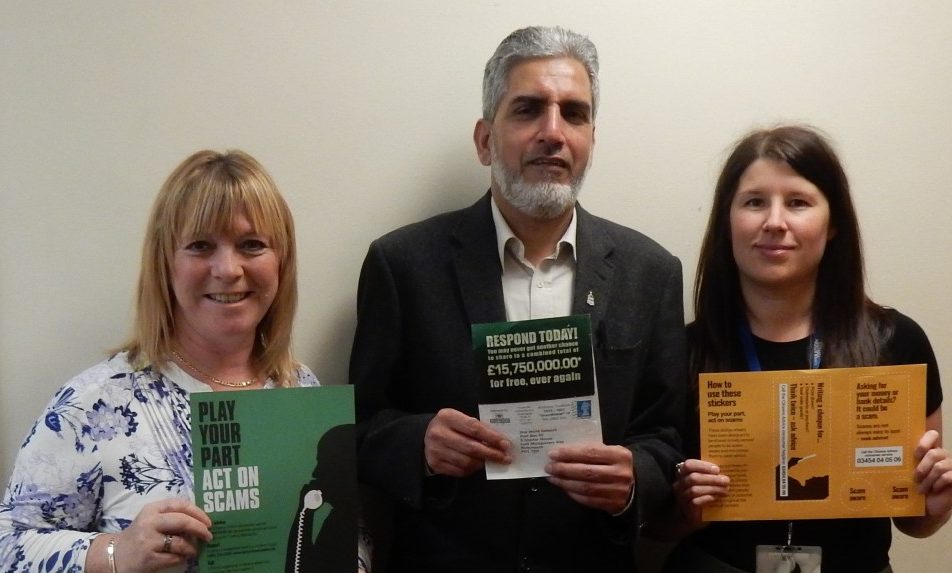 Published Friday 1 September 2017 at 12:19
Blackburn with Darwen's Public Protection Service has joined forces with National Trading Standards' National Scams Team to protect vulnerable consumers in the borough.
Each year mass marketing mail scams, which often target vulnerable or disadvantaged consumers, cause approximately £3.5 billion worth of detriment to UK consumers.
The National Trading Standards Scams Team helps tackle mass marketing scams and disrupts the operations of perpetrators behind mail scams. It works in partnership with agencies across the country to identify and support victims of mass marketing fraud.
The team provides guidance, best practice and establishes a centre of excellence to assist local authorities in supporting local victims and taking local enforcement action.
Blackburn with Darwen's trading standards service has joined forces with the national team to identify vulnerable people in the Borough who have responded to scam mail, and to contact them to help them understand that they are being scammed – it's often the case that they simply don't realise they are being conned, and can be reluctant to listen to family and friends.
Parwaiz Akhtar, Deputy Executive Member for Environment, said:
I'm pleased to announce that we are now visiting as many vulnerable consumers as we can, once notified by the Scams team. The aim is to identify whether the consumers are in fact as vulnerable as we fear, and to see if we can put in place some measure of protection, whether via family or Council Services, to prevent them from being exploited by these criminals.'
Further information on this difficult subject can be found at www.thinkjessica.com , and people are encouraged to look for signs of exploitation in their loved ones – such as their receiving a lot of junk mail which apparently offer prizes or services but requires money to be sent.
Anyone with concerns should contact Citizens Advice Consumer Service on 03454 04 05 06 or at www.citizensadvice.org.uk/consumer, who will pass details to the Scams Team.