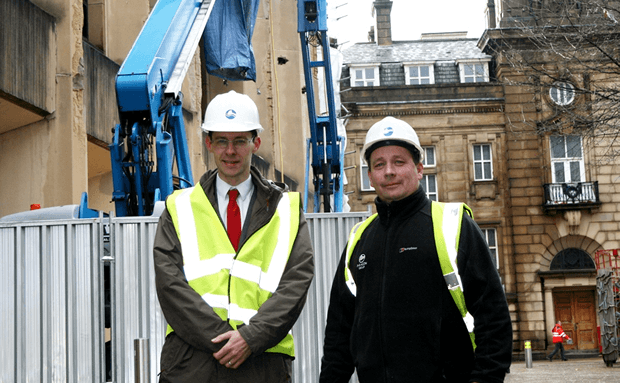 Published Thursday 13 February 2014 at 15:51
Works begins this week on the Town Hall Street elevation of Blackburn Central Library.
Restoration of the Northgate side of the building is now well underway and the cladding will soon be taken off Town Hall Street. This will unveil the original facade and the work will restore both elevations back to their original 1920's appearance.
As part of the project any damage to the stone features will be repaired and at the end of the project the library should once again have a fantastic frontage. The work was essential for health and safety reasons.
Staff are working hard to minimise any disruption to the public and the contractor's are keeping local businesses informed.
Damian Talbot, Executive Member for Leisure, Culture and Young People said: "The library is a landmark building in this conservation area and it's tremendous to have the opportunity to bring it back to its original glory. I look forward to seeing the complete transformation."