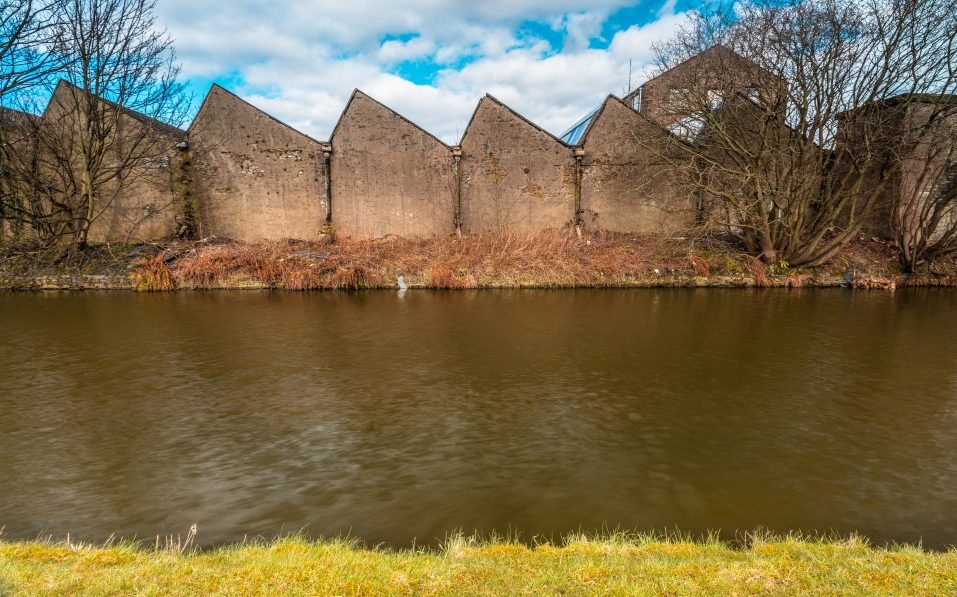 Published Friday 3 November 2017 at 14:22
Super Slow Way, a major arts commissioning programme in which Blackburn with Darwen are a partner, has been awarded a £1 million grant from the Arts Council England.
Taking its inspiration from the 200 year-old Leeds & Liverpool Canal, looked after by the charity Canal & River Trust, Super Slow Way pioneers new arts commissions that connect people to their local canals and rivers.
The second phase of Super Slow Way which will run from 2018-21 is supported by the Canal & River Trust, local authorities of Pendle Borough Council, Burnley Borough Council, Hyndburn Borough Council and Blackburn with Darwen Council, Arts Partnership Pennine Lancashire (APPL) and UClan.
The grant will enable the multi-partnership project to continue to establish the Leeds & Liverpool Canal corridor as a place where local communities from Blackburn to Pendle
can participate in and enjoy an ambitious, high quality arts programme.
The project aims to increase the numbers of local people participating in, and inspired by, arts and culture.
Laurie Peake, project director for Super Slow Way said:
The Creative People and Places funding does what it says on the tin; allowing people to work with artists to create and enjoy work that explores and celebrates what makes this place special and we are so pleased that Arts Council England has recognised what we and our partners in East Lancashire have achieved so far by awarding us another three years' funding.

In projects such as Festival of Making in Blackburn, the award-winning Beyond Labels project with Hollins Technical College in Accrington, the fabulous Burnley Canal Festival and the Shapes of Water, Sounds of Hope project in Brierfield, we have established some great relationships along the canal corridor, with local authorities, arts and community organisations and, most importantly, residents and have exciting plans for the future which we can now put into action!
Tim Eastop, Producer for the Canal & River Trust's Arts on the Waterways programme said:
We're thrilled that Super Slow Way has secured funding for a further three years. This truly unique cultural project is a wonderful example of how our canals can celebrate, unite and excite communities about art and heritage, as well as being 'green corridors' on our doorstep that contribute to our sense of wellbeing.
Jane Beardsworth, Director North, Arts Council England comments:
Over the last two years the Super Slow Way multi-partnership project led by the Canal & River Trust has engaged 40,000 people in the canal side communities as artists, participants and audiences. I'm delighted that we have awarded additional funding to develop this programme and look forward to seeing how this artistic activity continues to connect different cultures and communities.
For more information about Super Slow Way visit: www.superslowway.org.uk
For details about the Canal & River Trust's Arts on the Waterways programme visit: https://canalrivertrust.org.uk/enjoy-the-waterways/waterway-arts