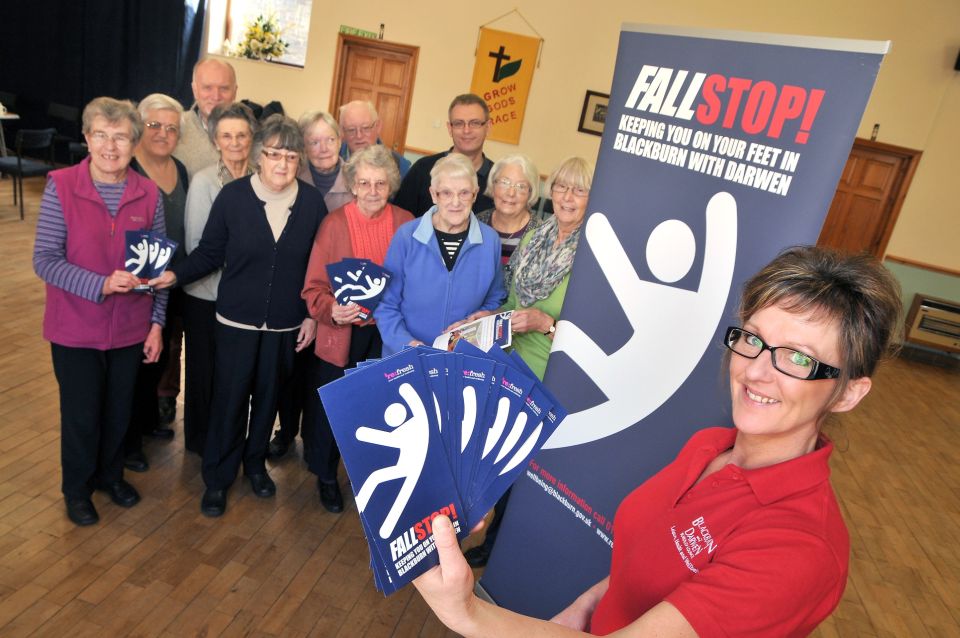 Published Tuesday 13 October 2015 at 11:57
Blackburn with Darwen Borough Council has been shortlisted for the Northern Marketing Awards 2015 with the campaign 'Fallstop'.
The campaign was launched by Blackburn with Darwen Borough Council in conjunction with Bigger PR after evidence showed falls are the most common accident affecting people over 65.
The FALLSTOP campaign aimed to raise awareness of simple steps people can take to stay on their feet and carry on doing the activities they enjoy as they get older. Central to the campaign was the FALLSTOP advice leaflet, which was available in GP practices, pharmacies, and community venues such as libraries, community and leisure centres and online at www.refreshbwd.com.  The leaflet provided basic tips on how people can 'fallstop' themselves, their homes and the people they know or care for, and how to access Council wellbeing services..
The FALLSTOP campaign also went on the road across the borough to demonstrate common fall hazards in the  home and teach basic balance improving exercises that people could use to help keep themselves on their feet and stay active.
For more information about our campaign please visit https://theshuttle.org.uk/blackburn-darwen-launches-fallstop-campaign/
The Fallstop campaign has been nominated for the Best Not-for-Profit Campaign along with seven other campaigns, the full shortlist for each category can be seen at http://www.northernmarketingawards.co.uk/shortlist
The awards ceremony will take place on Wednesday, October 21st at The Hilton, Manchester, with the awards being announced that evening.