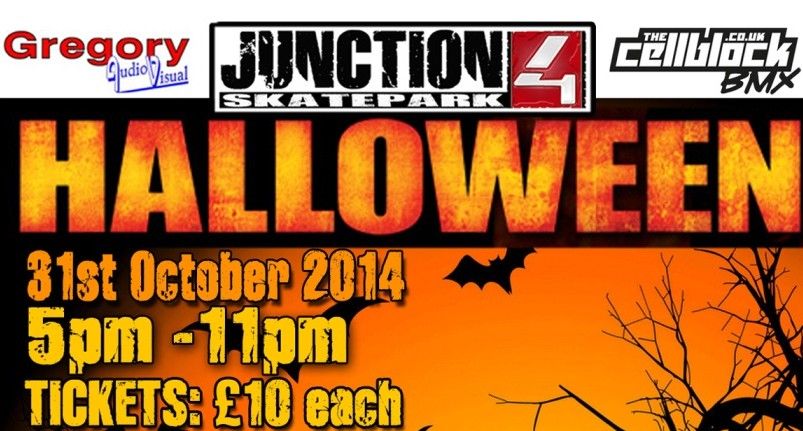 Published Thursday 23 October 2014 at 14:33
The recently opened Junction 4 skatepark is set to host  a Halloween extravaganza.
Taking place on Friday, October 31 between 5pm and 11pm, the fun filled fancy dress event is sure entertain.
With a prize for the best fancy dress, a best trick competition and special visual effects, Junction 4 will be celebrating the 'scariest' night of the year in style.
Tickets are £10 each, and with limited tickets available are sold on a first come first served basis and can be picked up from the skatepark itself.
For more information you can call 01254 705954,  and Like on Facebook