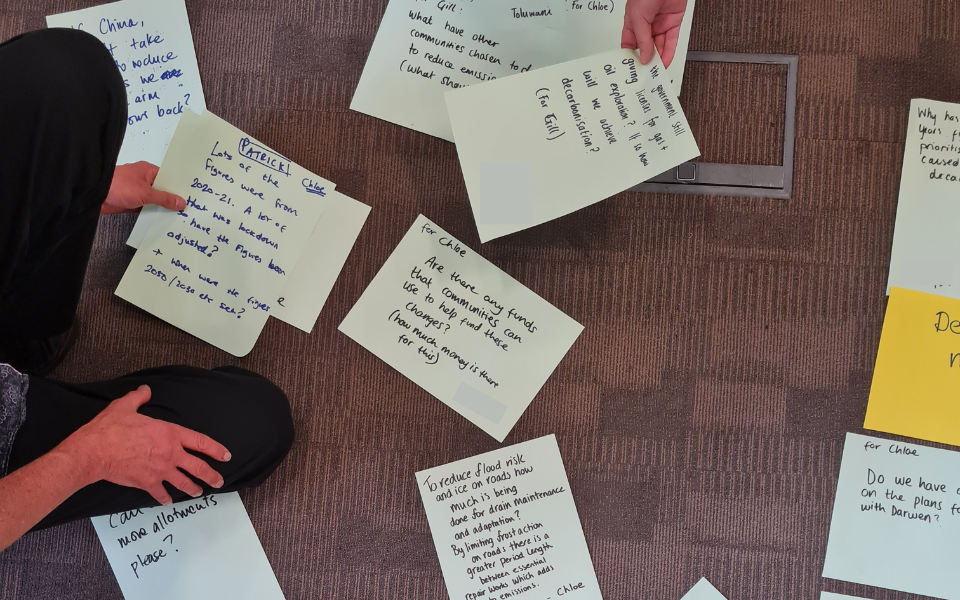 Published Sunday 9 October 2022 at 12:00
Members of the Blackburn with Darwen People's Jury on the Climate Change Crisis met for their second session this week, hearing from a group of experts on the impacts of climate change at both a local and national level.
Dr Paul Young, a scientist and senior lecturer at Lancaster University, kicked off the session with a presentation titled 'Climate Change: What is it? Why is it happening? What do we need to do?'
This was followed by coastal scientist and senior research fellow at UCLan Dr Komali Kantamaneni, who discussed the impacts of climate change on the natural world, with a focus on coastal vulnerability and natural disasters as a result of rising temperatures.
Director of Public Health for Blackburn with Darwen Council, Abdul Razaq, then discussed the impacts climate change is having on public health and inequality, using both local and worldwide examples to demonstrate these issues.
Chloe Green, climate change projects officer at Blackburn with Darwen Council, also gave Jury members insight into the boroughs local emissions, highlighting that the carbon footprint of Blackburn with Darwen was 668,000 tonnes of CO2e from 2021 – 2022.
Chloe demonstrated that the Council is responsible for approximately 1-2% of emissions in the borough, but has influence over around 1/3 of emissions through its role and functions – for example planning, supporting community groups, improving active travel opportunities and increasing engagement.
Presentations were rounded off by Gill Fenna, a climate change consultant who works with businesses, local authorities and community organisations to help them understand their impact on climate change and find solutions. Gill prompted thoughts on the responsibility of emissions and the solutions that enable people to make changes.
Following these discussions, the Jury were able to ask direct questions to the commentators to gain further understanding and insight on specific topics, see some examples below.
Jury members also returned to the 'problem trees' exercise they started in the first session, prompting them to think about the root causes of the climate change emergency and why these might have originated, with suggestions ranging from mass consumerism to lack of public transport.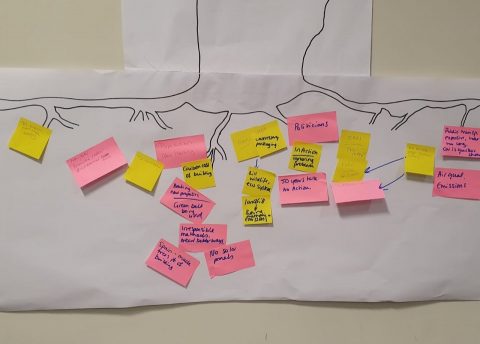 The third session will be held on Monday 10th October.
Jury members will meet for 30 hours between September and December, with the task of forming a set of recommendations on what organisations and residents across the borough could be doing to help tackle the issue of climate change.
An Oversight Panel made up of local stakeholders and partners, including organisations such as UCLan, Community CVS, Youth Zone and the Lancashire Council of Mosques, has also been assembled to ensure a fair and rigorous process is maintained and that local partners have a role within this journey too. View all Oversight Panel members here.
The new People's Jury is part of Blackburn with Darwen Council's climate action plan, with the aims that it will drive local investment in the work and ensure residents and organisations are very much part of this journey.
The sessions are being facilitated and run by Shared Future CIC, one of the UK's leading experts in organising People's Juries.
Initially, more than 6000 letters were sent out to randomly-selected households in the borough inviting them to register to take part in the jury.
Those who applied were subject to a thorough selection process to ensure there's a diverse range of people – with 32 members reflecting the local population of Blackburn with Darwen in terms of age, gender, ethnicity, disability, where people live and attitude to climate change.
Follow the latest updates from each session on The Shuttle.