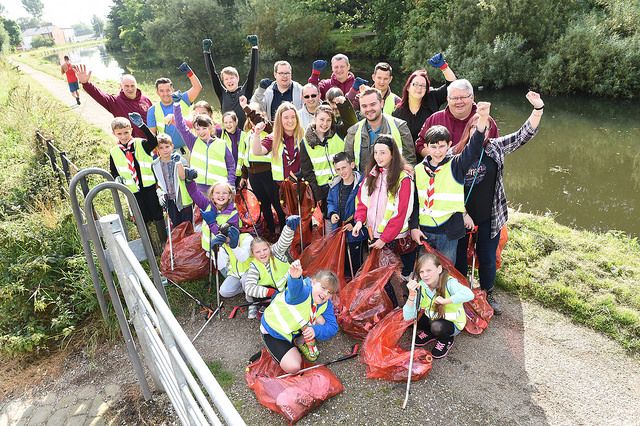 Published Wednesday 23 September 2015 at 13:29
Nearly 20 bags of rubbish were collected by volunteers in a big Your Call clean-up in Mill Hill.
More than 50 people, 40 of which were children from St George's Scouts and Guides, cleaned around the canal, the Mill Hill park and the streets near St George's church.
The volunteers also planted bulbs along the canal and in the park.
Mill Hill ward Councillor Carl Nuttall, who joined the volunteers, said: "It was superb more than 50 people got out on a Saturday to clean the area up. The volunteers worked really hard and collected a significant amount of rubbish as well as doing some planting which will make the canal and the park look great."
The Council donated £50 to the volunteers to spend on the bulbs through the Your Call campaign as well as providing the equipment.
Councillor Mohammed Khan, leader of Blackburn with Darwen Council, said: "I am delighted the Mill Hill clean-up was so well attended and very grateful to St George's Scouts and Guides for the work they have done not just on Saturday but throughout the year. We need more groups like St George's Scouts and Guides working with us to make the area a better place."