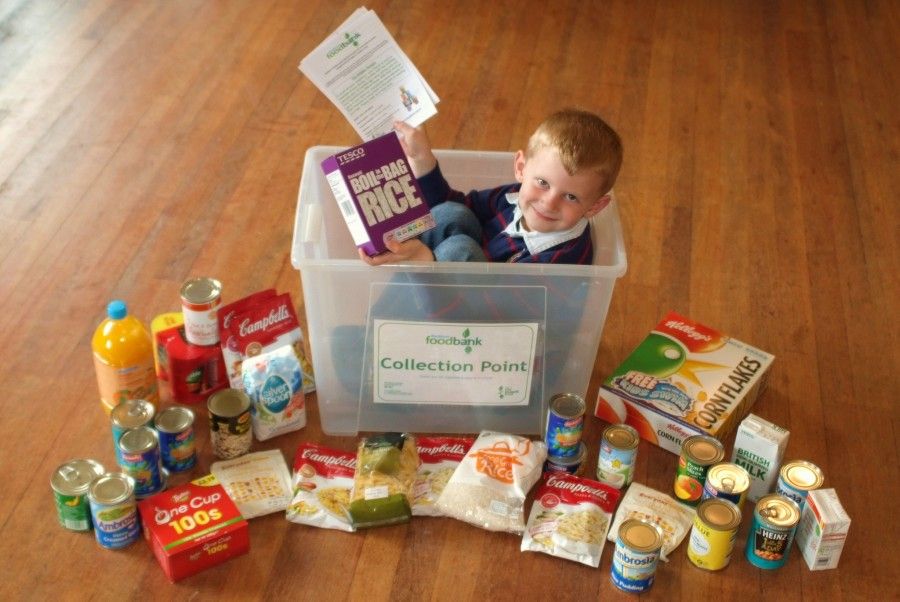 Published Friday 28 August 2015 at 11:35
Children, staff and parents are being urged to think of vulnerable families in the borough as a new school term starts.
Volunteers at Blackburn Foodbank are appealing to schools to support the Foodbank through the Harvest Festival celebrations this year.
There are certain products the Foodbank needs large amounts of and often have to purchase, and they are suggesting each child in a class could bring one can of soup, carton of long life milk or tinned carrots, corn, tomatoes or peas in to donate.
These are the items on the most needed list;
Tinned soup
Tinned tomatoes
Long life semi skimmed milk
Corned Beef
Tinned Ham
Tinned Carrots/Corn/Peas
Tinned fruit.
The Foodbank also needs used carrier bags for people to carry their food home in.
Ros Duerden, Director of Blackburn Foodbank, said: "If any schools are thinking of supporting the Foodbank through your Harvest Festival celebration, we would be so grateful. Young people can be very caring and generous and I am sure they would be very keen to get involved.
"We always need more of certain foodstuffs for our vulnerable people and families, and we are happy to take referrals by phone from any school who have a family in crisis."
Councillor Mohammed Khan, Leader of Blackburn with Darwen Council, said: "The Blackburn Foodbank is a very important cause and it has helped thousands of the most vulnerable local residents. This is a wonderful way for young people to become involved while also celebrating their school's harvest festivals."