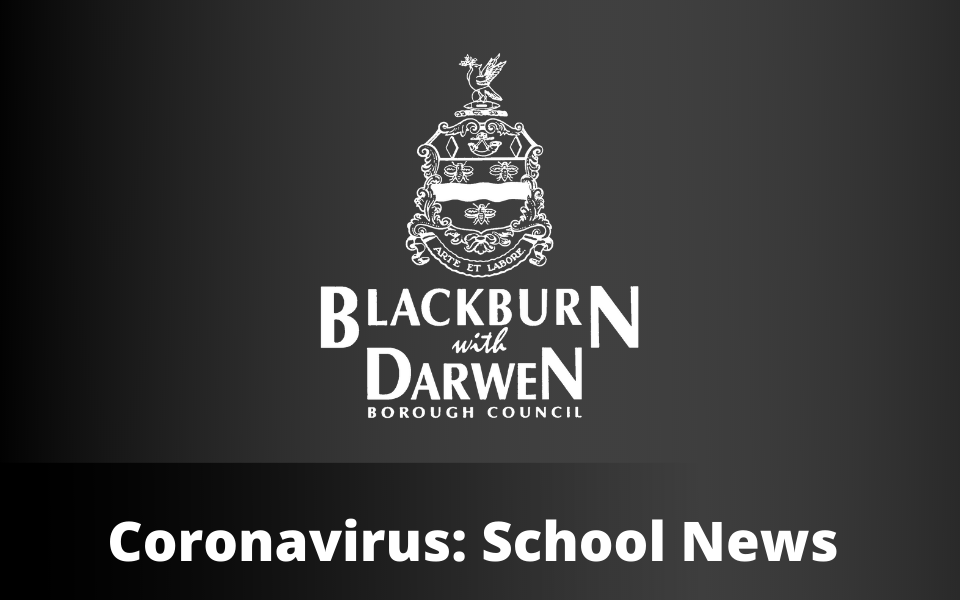 Published Wednesday 8 April 2020 at 10:52
Schools across Lancashire including Blackburn with Darwen and Blackpool will continue to look after the children of key workers and pupils who are classed as vulnerable during the school Easter holiday.
This action is in response to a request from the Department for Education (DfE) to make places available throughout the holiday and wherever possible on Good Friday and Easter Monday, following the closure of schools to most pupils last month because of the COVID -19 outbreak.
This extended opening over the holiday period is to ensure that key workers are supported in order to continue to be able to do their jobs.
More than 80% of Lancashire schools will remain open in some form over the holiday period and over 40% will open on the Bank Holidays.
Schools have consulted with parents regarding the different arrangements for care over the period.  In all areas of Lancashire, more schools are joining together to offer a shared provision, with one school acting as the host setting for the families of many schools within the area.
Adrian Phillips, Chair of the Lancashire Resilience Forum Education sub-group, said:
I would like to thank all of our teaching and support staff and their continued commitment to doing all that they can to help during this unprecedented crisis. Helping schools to remain open during Easter and the Bank Holiday is testament to the unrivalled dedication of our key workers, a fine example of how everyone is pulling together.
Mr Phillips, who is also Chief Executive of Preston City Council, added:
As part of our collective roles, we are continuing to work closely with colleagues in the NHS, Public Health and colleagues across Lancashire, Blackburn with Darwen and Blackpool to ensure we take a joined-up approach where we can, and do everything we can to stop the virus spreading and protect our staff and residents."
Councillor Maureen Bateson, Executive Member for Children, Young People and Education, said:
Officers are working with childcare providers and schools to continue to open for critical workers' children and vulnerable children throughout the Easter holidays. This is needed by a number of key workers as they are currently unable to rely on their normal networks of support via their family and friends.

Teachers and education staff, amongst many other keyworkers are playing a vital part in the fight against this virus. By keeping schools open they are helping to protect the NHS and save lives. My gratitude and heartfelt thanks go to all our wonderful staff who are playing their part."
County Councillor Phillippa Williamson, cabinet member for children, young people and schools, said:
I'm immensely proud of our teaching and support staff and their continued commitment to doing all that they can.

They have pulled out all the stops to ensure that children who are unable to remain at home safely can be cared for at school. Over 450 schools will remain open, which is an absolute credit to their flexibility and continued support of vulnerable children and the families of our key workers. Knowing that their children are being looked after safely is so important for them.

The statement that it takes a community to raise a child has never been more true. In this time of need, our school community has stepped up once again to meet the challenge.

We continue to work closely with colleagues in the NHS and Public Health England to do everything we can to stop the virus spreading and protect people in Lancashire."
All schools were closed to most children from March 20, and parents advised to keep children at home in the effort to tackle coronavirus.
Diane Booth, Director of Children's Services for Blackpool Council, said:
We applaud and appreciate the hard work and vital services that key workers, teaching and support staff continue to provide to our communities.

Every person who is helping to keep as many schools as possible open during the school Easter holiday is making sure that key workers can do their important jobs and vulnerable children can be in a safer environment. We thank everyone for this massive individual and community effort."
During the Easter holiday, Lancashire County Council's catering services will continue to provide meals for the schools that are open if it is feasible to do so, to support the children of key workers and vulnerable children attending school.  Schools can also choose to issue the new vouchers for Free School Meal children who are attending school.
Children who are eligible for free school meals will receive food vouchers through the national scheme once the new school term begins.