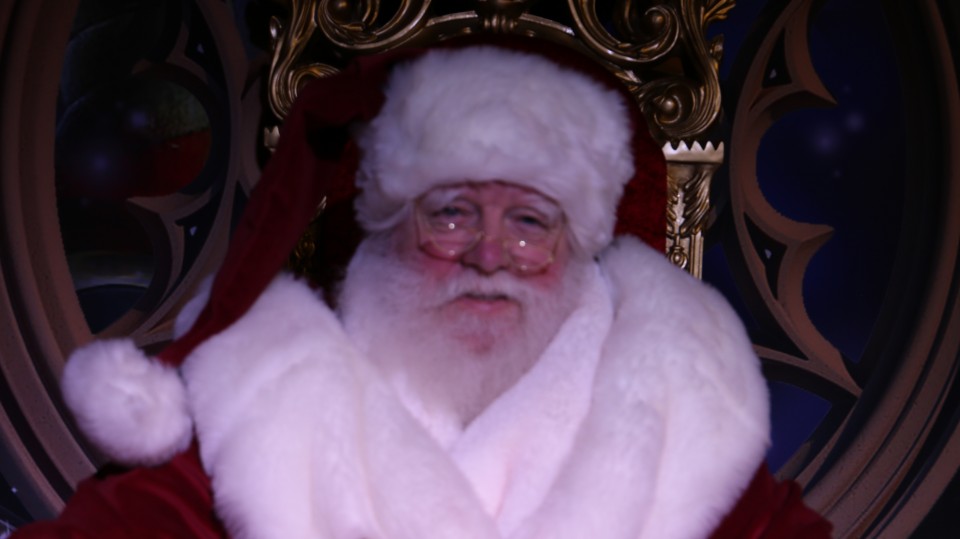 Published Thursday 19 December 2019 at 15:05
Father Christmas and his trusty elves have been learning to communicate in a form of sign language as part of a new initiative to make sure everybody can enjoy Christmas magic.
Blackburn with Darwen Council's early years team have been giving festive helpers the chance to learn Makaton – a language commonly used by children who have speech and language difficulties.
Makaton can be used by children with hearing difficulties as well as children who are non-verbal or have issues with speaking or noise, such as children with autism.
The team was schooled in Makaton by Helen Mohatta, Lead Advisory Teacher for Early Help and Early Years at Blackburn with Darwen Council and Joanne Short.
Helen said:
Makaton is a form of language that uses signs and picture symbols alongside speech to help people with communication problems understand what we're saying and to give them a way of expressing their view.

It really breaks the language down for children and makes it simpler and easy to copy.

When these children and lots of others like them turn up to visit Santa, they can actually interact in a way that really means something to them and it makes Christmas inclusive for everybody. They come away from the grotto beaming and its important that they feel recognised.
Noise and unfamiliar surroundings can be upsetting for some children, and the use of Makaton can be a calming and friendly experience, letting the children, who might not usually be able to enjoy visits like this, have a fun time with Santa and his elves.
Loraine Jones, General Manager at The Mall Blackburn, said:
We work hard all year round to ensure our events are inclusive for all, so when we spoke to Blackburn with Darwen Council about training our front line staff in Makaton it made sense to start with Santa and his team!

The Fantastical Post Office is a magical experience and can be tailored to meet the needs of any child. Santa and his fabulous elves have already been using their Makaton skills and the feedback has been brilliant.

We look forward welcoming everyone to The Mall this Christmas!
Rebecca Horsfall from Imagination Entertainment, added:
We are extremely proud to be operating our Santa experience at The Mall Blackburn for the third year running.

Our aim is to create Christmas magic and cherished memories for all of our guests and we operate with inclusivity at the very heart of what we do, that's why we were thrilled to deliver makaton training for our cast this year, and the positive response from parents has been overwhelming
This is the third year the special grotto has been in The Mall, run once again by Imagination Entertainment and bringing lots of festive magic this Christmas season.
Children can meet Post Master Elf, Baubles and send their Christmas letters and lists on their way before passing through the magical portal of believability to the North Pole to meet the real Santa Claus.
For more information on the grotto go to:
https://www.themall.co.uk/blackburn/whats-on/2019/santas-fantastical-post-office/