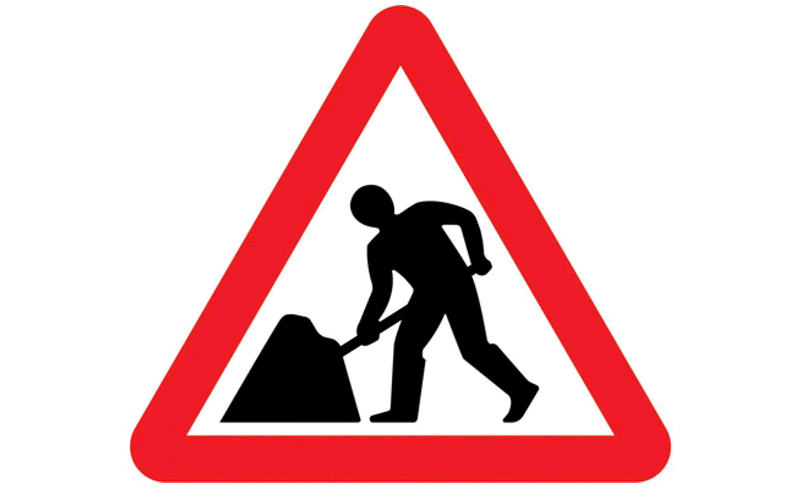 Published Friday 19 September 2014 at 13:43
Work has started on major improvements in the Haslingden Road/Guide area of Blackburn – one of the busiest gateways into the borough.
A £2m million scheme on Haslingden Road, which includes the widening of the road between the Guide Roundabout and the M65 Junction 5 to provide 2 lanes in both directions, has begun. The works will be completed by the end of March 2015.
The signalisation of the roundabout at Junction Five at Guide is also due to be completed within the same timeframe.
Accommodation works along Haslingden Road began last week which will see the setting back of the wall belonging to Ensor Building Supplies. This will facilitate the widening of the outbound carriageway to 2 lanes.
From Monday, September 22, lane one inbound will be closed between 9.30am and 3pm, to allow for the new LED street lighting to be installed on that side of the road.
In early October, the environmental bund between Haslingden Road and Spinning Avenue, which protects houses from potential flooding, will be reshaped whilst works are carried out. However, the Council will ensure that it will be reinstated to its original height once works are completed.
Whilst every effort will be made to ensure the works create as little disruption to residents and the travelling public there will be times when there will be disruption, delays or requirements to divert traffic because of closures. We will make every effort to keep any delays to a minimum and any diversions of traffic that may be required will be signed on site.
The full time traffic lights will ease congestion at busy motorway roundabout, which also serves East Lancashire's main hospital at the Royal Blackburn Hospital, a key employment site at Shadsworth/Walker Park and is one of the main public transport routes into the town centre.
Blackburn with Darwen Council has worked with the Highways Agency to secure the Pinch Point funding for the traffic lights works.
Improvements at this junction have the potential to help facilitate the delivery of 1980 jobs and 3495 homes by 2020.
Work will then resume again at the Junction towards the end of October and will be completed in March 20156.
Councillor Maureen Bateson, Executive Member for Regeneration, said:
"The two schemes complement each other and will ensure that congestion will be eased on Haslingden Road and at the busy motorway roundabout. Visitors, workers and residents, particularly for the village of Belthorn, will see improvements as the traffic will flow better and congestion will be reduced."