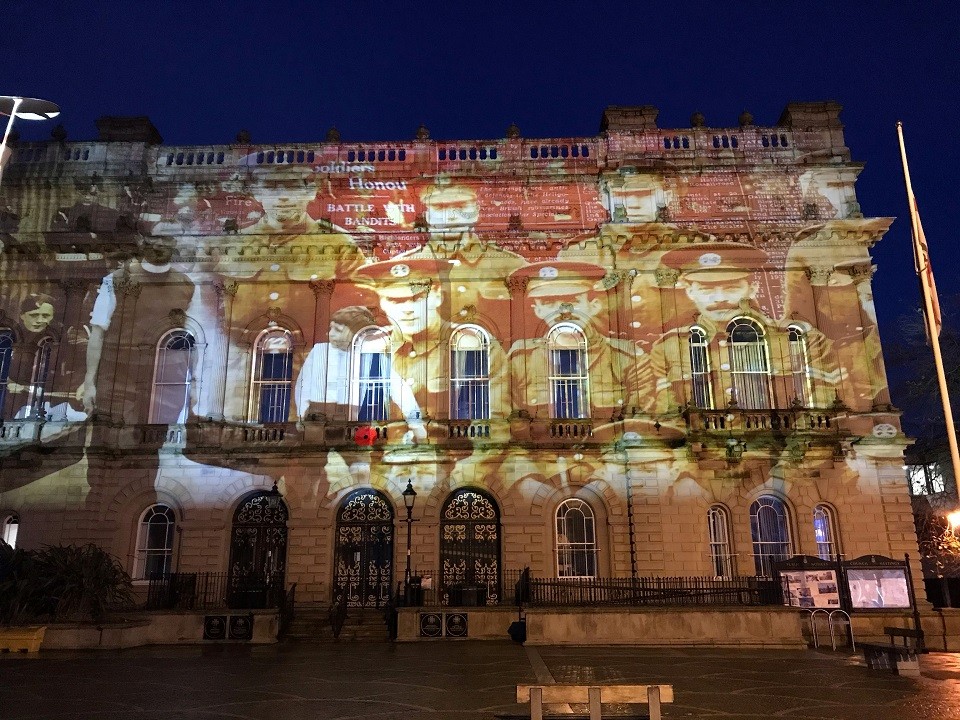 Published Thursday 5 November 2020 at 8:56
Creative ways to remember will replace traditional church-based communal services of remembrance this year across Blackburn with Darwen and Lancashire.
Virtual services are now being hosted on Sunday, November 8, by both Blackburn Cathedral and St Peter's Church, Darwen.
It comes after Government confirmed that communal services inside places of worship will not be possible this year due to the new national restrictions agreed today in Parliament, set to come into place on Thursday.
Outdoor Remembrance Sunday services at war memorials and local cenotaphs can still take place but should be reduced in size and observe strict social distancing.
The Government guidance on Remembrance Sunday on this has now been updated to reflect these changes.
Residents are also encouraged to take part in the national two minutes silence from their doorstep on Sunday, November 8 at 11:00.
Services will go ahead online at Blackburn Cathedral and St Peter's. Find more information about virtual services from Blackburn Cathedral  and St Peters in Darwen on Facebook.
In addition, a Remembrance Sunday light projection show is running now until Wednesday, November 11, featuring a visually emotive Remembrance themed projection including images of Blackburn soldiers, wartime newspaper archives, local war poetry, and a poppies animation. This can be seen lighting-up Blackburn Town Hall.
The Council has also co-ordinated a Remembrance video with key representatives from both Blackburn and Darwen Royal British Legion branches, the Cathedral's Dean and armed forces personnel from the community, past and present, to share the poignant message that 'We Will Remember Them'. The video will be shared ahead of Remembrance Sunday.
Leader of the Council, Cllr Mohammed Khan CBE said: "It's even more important that this year we remember our armed forces both past and present. Whilst we can't do this in the traditional ways, we can do this in a number of creative ways from watching the light show, to virtual services, to taking part in the doorstep silence. Collectively, but from the safety of our homes, I hope that this year residents will join me on their doorsteps in remembering and thanking our armed forces for their sacrifices."
Poppies are worn as a show of support for the Armed Forces community and hope for a peaceful future.
Similar to the rainbow markings that were laid during the spring lockdown to celebrate and thank the NHS, local companies Kays TM and Uniplay have kindly donated and installed 20 thermoplastic poppies on roads at key sites across the borough.
Local schools have also been showing their continued support for remembrance with art projects, wreath laying and recording poignant vocal performances.
A short video has also been produced by partners across Lancashire to pay our respects to everyone who has served in our armed forces. It includes a message from Blackburn with Darwen Council's Mayor. https://youtu.be/3goqyHARZ6A
You can donate online to the British Legion