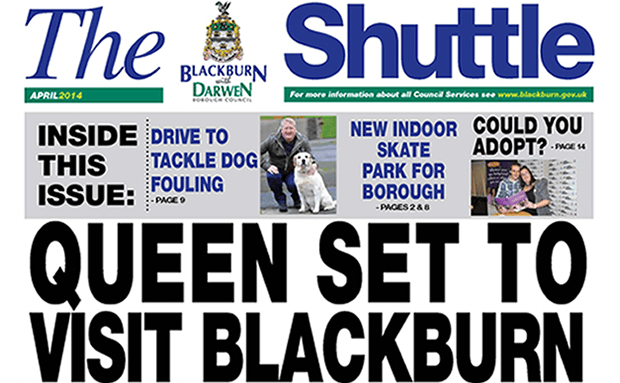 Published Monday 24 March 2014 at 12:35
The latest edition of the Shuttle is now available to read online.
In this packed edition of the Council's newspaper there are details about the Queen's visit on April 17, information about major regeneration projects for the town centre including a state-of-the- art new skate park and details about the Good Neighbour awards.
You can download the latest Shuttle here.