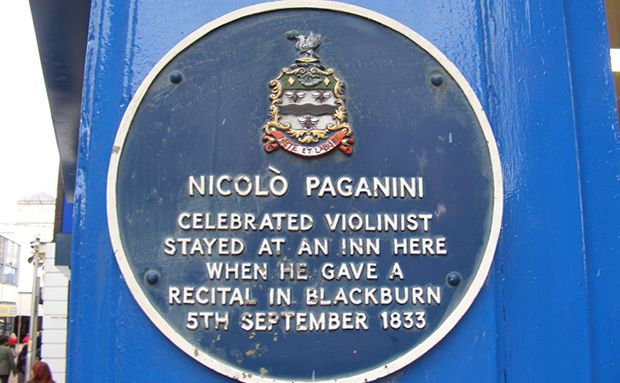 Published Thursday 10 April 2014 at 13:53
Ambitious plans to celebrate Blackburn's heritage have been unveiled which will include a heritage festival and a blue plaque trail across the town. And as part of plans to extend the current blue plaque trail, the Council is urging local residents and businesses to nominate new places which they feel should be commemorated.
As an addition to the Council's 12 point plan to revitalise the town centre, a series of measures under the heading "Loving our Heritage" has been announced. They are aimed at attracting visitors to the town as well as encouraging local residents to have a voice in promoting and preserving our past.
There are already a number of blue plaques in the town centre and the Council is looking for new nominations. The criteria for the new blue plaques is quite open – a famous/important person or event needs to be linked to the place and they can be alive or deceased.
The Blackburn Heritage Festival will take place from 11-14 September as part of Heritage Open Days across the UK.  As well as encouraging historical venues to stage talks, tours and walks that weekend, there will also be a traditional carousel and helter skelter outside the town hall, clog dancing on Church Street and an outdoor vintage market event with a Victorian temperance bar on King William Street.
The first new blue plaques will be unveiled that weekend.
To nominate a site for a blue plaque or to find out more about the festival go to www.blackburnheritage.com
Councillor Bateson said: 'A new blue plaque could be placed to mark the life of someone famous connected with a site or a landmark historical event. This initiative is aimed at celebrating the rich and varied history we have in the town and showing we are proud of what has been achieved by individuals or as a result of significant events. A selection criteria will be drawn up and the nominations will be judged by a panel of experts from different organisations.'
Ray Smith from Blackburn History Society is involved in organising the heritage festival. He said, 'I'm delighted to see Blackburn's proud past being celebrated.'
You can also see the locations of many of the town's blue plaques on Openplaques .