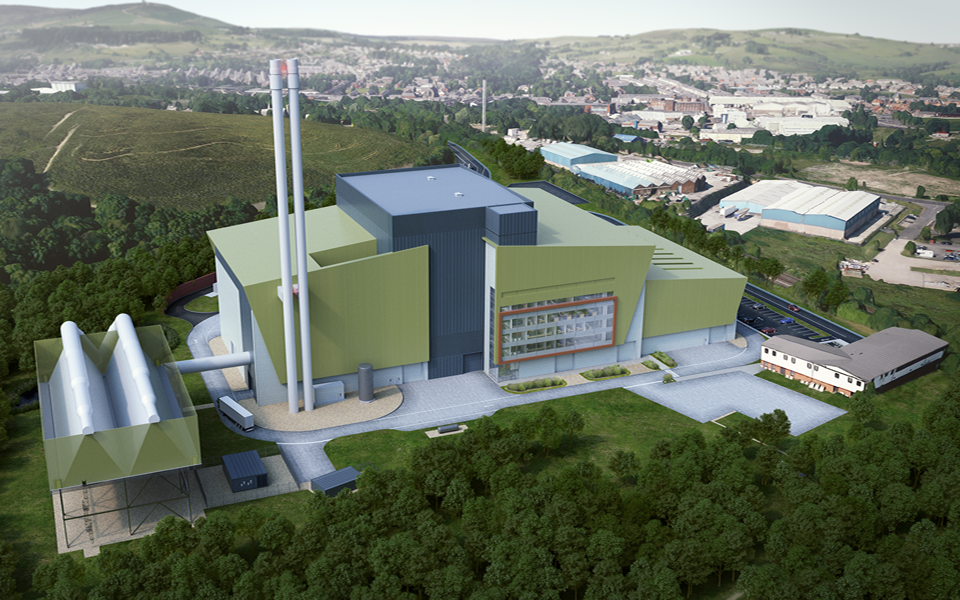 Published Friday 16 August 2019 at 13:50
Plans for a state-of-the-art energy recovery centre in Darwen have been given the green light by Blackburn with Darwen Borough Council.
Suez Recycling and Recovery UK has been granted planning permission for the proposed high-tech scheme at their existing site in Lower Eccleshill Road.
More than 50 new jobs could be created as part of the proposals – which would reduce the area's reliance on landfill.
Councillor Phil Riley, Blackburn with Darwen Borough Council's Executive Member for Growth and Development, said:
This is one of the biggest, if not the biggest, planning applications that we've been asked to consider here at Blackburn with Darwen Council.

It could mean more than £300m of inward investment in our local economy while also creating jobs through the construction process and 50 permanent new roles once the site is operational.

Importantly, the development could also offer significant improvements to how we deal with waste, not only from our own borough, but potentially from right across Lancashire, diverting it from landfill and using it to generate enough energy to power 60,000 properties – that's the equivalent of every home in Blackburn with Darwen.

Suez has submitted a high quality design for the scheme and has undertaken a thorough public consultation – with feedback being taken on board and incorporated within the final plans.

This is an ambitious project for Blackburn with Darwen – one that could bring with it wide-reaching community benefits and opportunities for our local businesses.
The construction of the facility is dependent on Suez securing a contract to continue managing Lancashire's residual (black bag) waste.
If built, the energy recovery centre would take residual (left after recycling) waste from homes and businesses across the region that would otherwise have gone to landfill and use it to generate electricity.
The planning decision follows a lengthy public consultation process where local residents, businesses and community representatives were invited to view proposals and give their thoughts and suggestions.
The feedback was then reviewed and incorporated in to the design where appropriate, and subsequently submitted to the Council's Planning Committee for a decision.
Gary Mayson, Chief Operating Officer – Energy at SUEZ Recycling and Recovery UK, said:
We are delighted that Blackburn with Darwen councillors have approved our application.

The proposal to construct a high-tech energy recovery centre in Darwen could see up to half a million tonnes of waste diverted from landfill; the equivalent of over 60,000 homes powered by sustainable electricity; and up to 50 skilled and semi-skilled local jobs created.
SUEZ recycling and recovery UK employ almost 6,000 people in the UK and handles more than 10 million tonnes of waste each year.
The company already runs eight energy recovery centres across the UK.