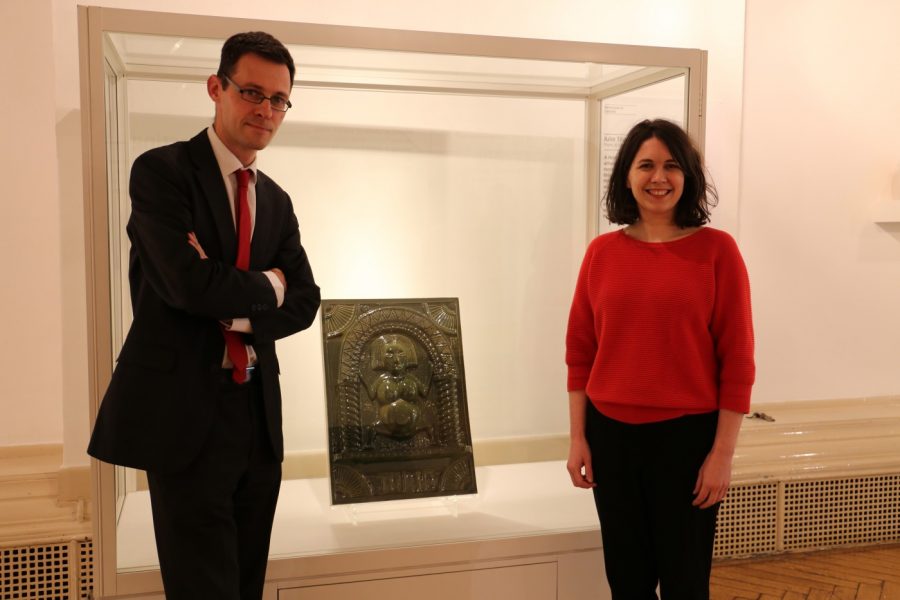 Published Monday 17 September 2018 at 15:55
A ceramic tile by Turner prize-winning artist Grayson Perry is on display at Blackburn Museum and Art Gallery.
The tile was created by the English contemporary artist and TV presenter for A House for Essex, the stunning ceramic-clad holiday home which he designed in collaboration with FAT Architecture.
It is among 60 works of art which are being loaned to just five museums in England by the Victoria and Albert Museum (V&A) in London from this month. The aim is to support the teaching of art, design and technology in secondary schools as part of the V&A's educational initiative DesignLab Nation.
People can see the tile as part of Blackburn Museum and Art Gallery's new Structures in Ceramic exhibition which runs until April 20. The exhibition celebrates the history and craft of architectural ceramic production in Darwen, and looks at how the technology has been utilised by designers and artists today.
A House for Essex is dedicated to a fictional Essex every woman, Julie, and tells her life story through decoration and integrated artworks. The tile, which is used throughout the house, depicts Julie standing nude in a Romanesque arch.
Councillor Damian Talbot, Blackburn with Darwen Council's Executive Member for Leisure and Culture, said:
It's fantastic to see these important works on display at Blackburn Museum and Art Gallery.

Grayson Perry is internationally recognised and the local link with materials produced by Shaws and Darwen Terracotta is well worth celebrating. I would urge people to visit the museum to see the exhibition whilst the pieces are on loan.
Grayson Perry added:
A House for Essex was particularly special and personal project for me, so I'm delighted that a piece of it is travelling up to Blackburn to support the V&A's DesignLab Nation.

There is a very worrying decline in the take-up of creative subjects in state schools. If we care about social mobility, well-being and economic growth – and if we want our creative industries to continue to flourish – we urgently need to rebalance our education system so that the arts are valued just as much as other subjects.