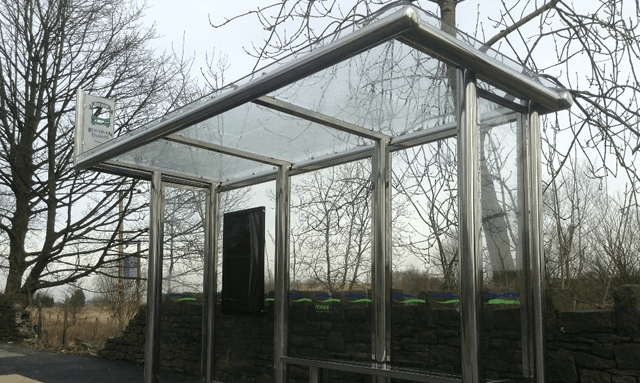 Published Wednesday 5 March 2014 at 15:46
Work on new bus shelters as part of Pennine Reach has begun, and work is been carried out by local companies.
Manufactured by Euroshel at their manufacturing facility in Rawtenstall, a number of local suppliers are supporting the manufacturing process as part of the £1.1m work.
These include WEC Lasers in Darwen and Almond and Mellor polishers, who assist with the preparation of the stainless steel, with local suppliers also used for fittings and other engineering processes.
The first bus shelter was installed in Darwen recently, and more will be installed as work progresses.
Cllr Maureen Bateson, Executive Member for Regeneration said: "Utilising local companies on key projects such as Pennine Reach is a great way to invest in local people. Businesses within both Blackburn with Darwen, and Lancashire as a whole, being part of this project ensures that our communities truly see the benefit from this major investment."
Steve Hartley, Managing Director of WEC, said: "As a community focused company, we believe that effective local procurement is the way forward and it is great news that we have been identified as the laser cutting contractor for this new investment from BwD Borough Council.
"There are many local companies like ours that are part of this new scheme and the benefits for employment in the local community are undeniable."
Bill Cross, Managing Director of Euroshel said: "We are extremely proud that a Lancashire firm such as ours can contribute to the successful delivery of the Pennine Reach project."