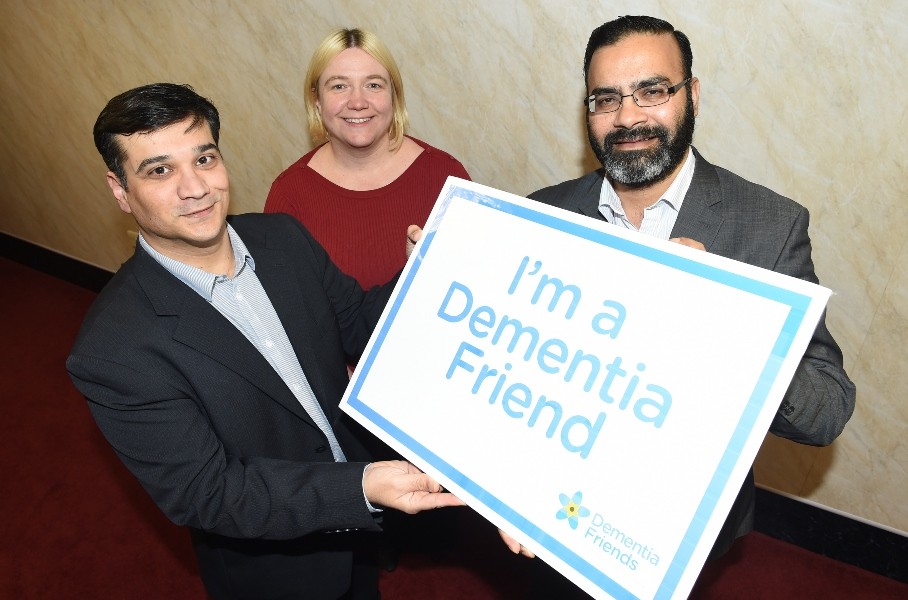 Published Tuesday 26 February 2019 at 14:59
A local community group has been awarded a grant to increase the awareness of dementia.
The funds awarded to One Voice's Remember the Times Project from the Aviva Community Fund will be used to create an extra 1,000 Dementia Friends in the Blackburn with Darwen area by the end of 2019.
The Dementia Friends initiative involves learning a little bit more about what it's like to live with dementia and and the small ways you can help. Anyone of any age can be a Dementia Friend.
Becoming one usually involves attending a face-to-face information session delivered by a Dementia Friends Champion. The champions are volunteers who encourage others to make a positive difference to people living with dementia in their community.
Remember the Times competed with over 3,000 community projects around the UK to receive funding as part of the Aviva Community Fund 2018.
Zaffer Khan, Chief Executive Officer at One Voice Blackburn says:
We are absolutely thrilled to have received this good news for the people of Blackburn and Darwen who will be the beneficiaries of this award. As an organisation we have created over 500 dementia friends in the local area and this funding will allow us to create another 1,000. We would like to wholeheartedly thank all those people who voted for us. This project has the potential to save lives.
Councillor Brian Taylor, Executive Member for Health and Adult Social Care, said:
This initiative is close to my heart, like other families in Blackburn with Darwen I have a close relative living with dementia. With many people being worried about themselves or loved ones with dementia, and how they will manage, it is vital that we continue to work together to further develop and improve the support available. It's therefore really pleasing to see this opportunity to increase the amount of dementia friends locally.