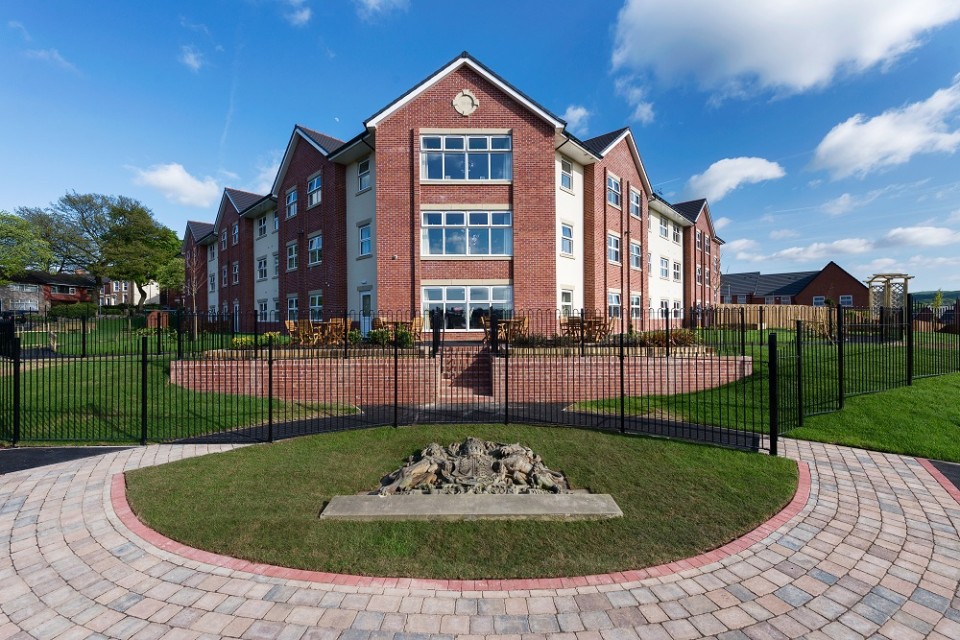 Published Friday 20 May 2016 at 15:58
EachStep Blackburn is a £5m state-of-the-art dementia care home that provides specialist residential, nursing and respite care. It has been developed by the award-winning national social care charity Community Integrated Care. The home was opened by Guest of Honour, David Behan CBE, Chief Executive of the Care Quality Commission, along with Neil Matthewman, Chief Executive of Community Integrated Care and Cllr Mohammed Khan OBE, Leader of Blackburn Council.
The 64 bed care home will serve as a centre of excellence for dementia care, applying a leading model of person-centered care combined with stunning dementia-friendly design and a significant commitment to community engagement. It will be accepting admissions from people looking for support in the coming days.
The home features a number of incredible facilities, such as a cinema, vintage tea rooms, a hair and beauty salon, and a number of nostalgic spaces – including a special football themed room, which has been created in partnership with Blackburn Rovers Community Trust. These offer places for activity, relaxation and conversation.
The EachStep model of care focusses on supporting people to stay active and keep in touch with their passions and interests, through understanding their life story and aspirations. This award winning approach has been enhanced at EachStep Blackburn by an innovative partnership with Helen Sanderson Associates, international experts in personalised care, who are working with the service to ensure that it truly promotes wellbeing and delivers high-quality support. This will see the EachStep team adopt a host of leading care approaches developed by Helen Sanderson Associates, as well as use Community Circles – an approach uses the support of volunteers, family members and colleagues to support people to enjoy their passions outside of the home too.
Uniquely, EachStep Blackburn has formed a number of thriving partnerships with local community groups including colleges, schools, community centres, and carers services. It has provided  training and vocational opportunities to college students, and worked closely with Blackburn's South Asian community to ensure the support it delivers is inclusive of all, partnering with the leading community group One Voice.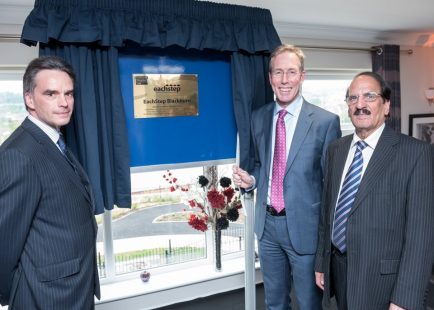 At the ceremony, Community Integrated Care recognised a number of these partner organisations who have contributed to the success of the home, awarding them 'Friends of Community Integrated Care' status. This is the charity's highest honour, and is gifted to organisations that have made an outstanding contribution to its services. It was received by Blackburn College, Tauheedul Islamic Girls' High School, Ivy Street Community Centre, One Voice, Blackburn Rovers Community Trust and Age UK Blackburn with Darwen.
EachStep Blackburn has been developed by Community Integrated Care in partnership with Blackburn with Darwen Council, with the aim of modernising local care provision in the town. It has created more than 100 jobs and has brought significant investment to the borough. The home was designed and built by LNT Group, leading developers of care services for older people.
Neil Matthewman, Chief Executive of Community Integrated Care, says:
EachStep Blackburn stands as national a model of excellence for dementia care, so we were delighted to open this pioneering home during Dementia Awareness Week. It brings together modern dementia-friendly environment design, leading person-centred care approaches, and a significant focus on community engagement, and will change the lives of many people in the local community.
Speaking at the event, Cllr Mohammed Khan, leader of the Council,  said:
Community Integrated Care has created something special – a top-class, innovative state of the art home. The charity has adopted a true community approach and worked hard to forge links with the community here. This is a fantastic example of partnership working between Blackburn with Darwen Council and Community Integrated Care, and is a shining example to others. EachStep Blackburn will offer outstanding social care and deliver regeneration.
He added,
I am also pleased that Community Integrated Care has sponsored the Good Neighbours Awards. This is a great example of how they really back local people and involve the community.