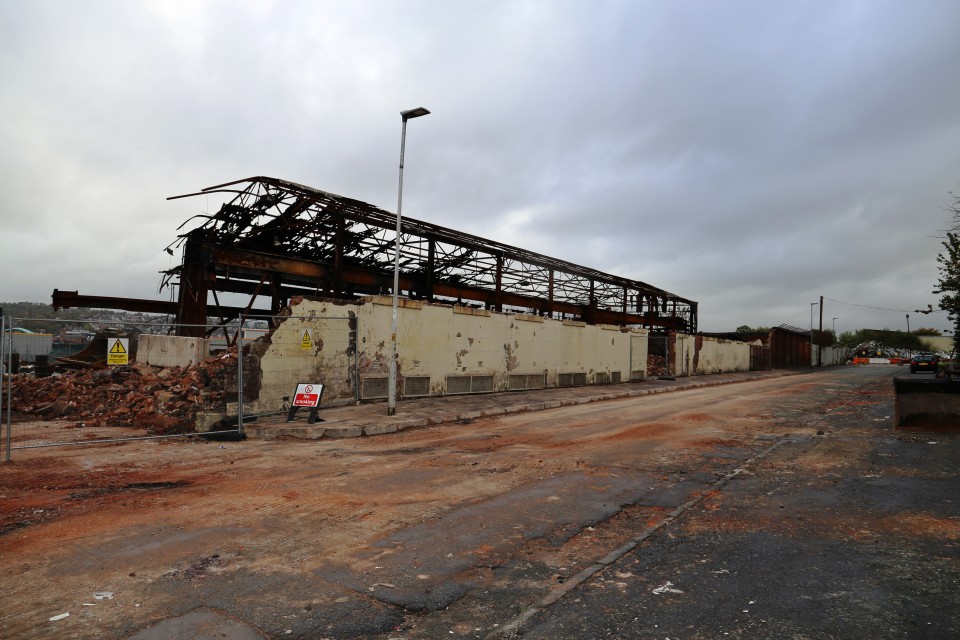 Published October 9, 2017 at 12:30
Work is continuing to help prevent any further inconvenience for residents following three fires on the same site in Blackburn.
Blackburn with Darwen Council has been in constant contact and working closely with Lancashire Fire and Rescue Service, The Environment Agency, the Police, Public Health England and the Canals and Rivers Trust.
Council director Sayyed Osman spent yesterday (Sunday, October 9)  on site in Paterson Street advising and speaking to residents following the latest incident.
He said:
We totally understand and share the concerns and frustrations. This is a private site and we are using all of our powers to put pressure on those responsible for ensuring it's not a hazard and causing further disruption for residents.

The fire yesterday was much smaller scale thanks to the work that's been going on to deal with the way the materials left so any fires can be contained quickly.

The focus now is on the police investigation, security arrangements with those responsible. Pressure is being put on the owners and court action is already being taken. We are going through CCTV footage and will be sharing information with the Police to help with the investigation.

I'd like to give thanks again for the  local volunteers who have made sure that people who were worried had somewhere to go if they wanted to.  And also the teams who worked from early hours on Sunday to make sure people were not affected for too long.
The site has been under the monitoring of the Environment Agency for a long time. It was a plastics recycling plant V10 Polymers. V10 Polymers went bankrupt and sold the site to Holt Development who has subsequently gone into receivership. The site is being held by liquidators, Begbys. They have a site management company Eddison Remote who have are responsible for the site security and management.
The Council wants the site cleared up and most important, redeveloped to provide a long term solution.