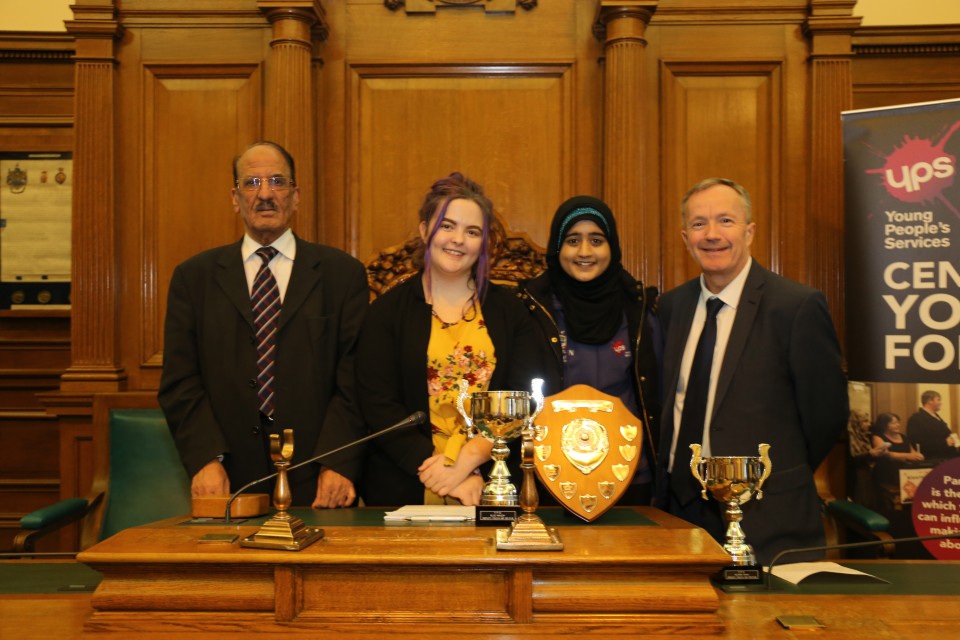 Published Tuesday 13 February 2018 at 10:16
Young people went to the polls this week and elected Elle Walsh as their new Youth MP.
The announcement was made at a special ceremony at Blackburn Town Hall and came after a week when over 8,000 young people voted, which is a 2,000 increase since last year, in schools,colleges and youth clubs across the borough.
Sixteen year old Elle previously served as Deputy Youth MP under Ummaih Shah
Elle was elected on her pledges of mental health awareness for young people across schools in the borough and for a curriculum for life campaign (C4L)
New Youth MP deputies are Aliyah Shah and Sam Ali.
Elle said:
I could not be happier being voted by the young people in Blackburn with Darwen as their youth MP. I will be campaigning to improve mental health services and to get a C4L (Curriculum for Life) in to schools. I'm excited to see what the year has to offer and to be working with such a fantastic forum this year.
Cllr Mohammed Khan, Leader of Blackburn with Darwen Council, added:
I want to congratulate all the candidates who stood in this election, they all had very clear priorities with very high standards of what the borough should be doing, these are very talented individuals who are our future leaders and the Borough should be very proud of them.

I welcome Elle to the council and I look forward to working with her over the next year
The MP's duties will include attending the Council's executive and scrutiny boards, representing young people's voices in meetings and events and regularly visiting youth clubs and school councils from across the borough.
The Youth MP will join all the Youth MP's from across the country where they will debate the top issues affecting young people in the House of Commons in November.
In addition, the Youth MP with be expected to campaign on their manifesto issues throughout the year and organise events, attend monthly regional Youthforia events with other youth councils from across the North West and focus groups on issues such as Health, Transport and Education.