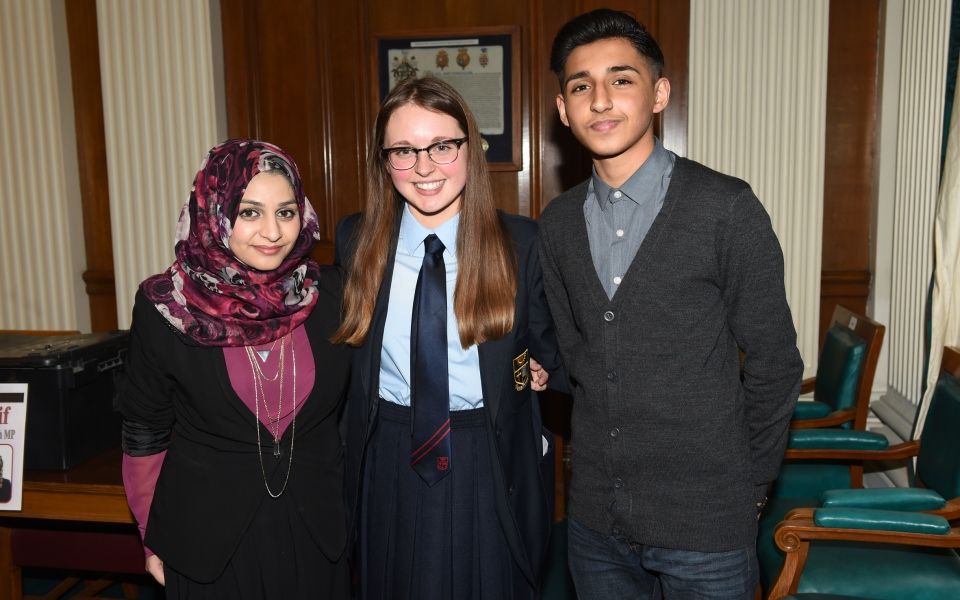 Published Tuesday 17 March 2015 at 17:21
The new youth MP for Blackburn with Darwen has been elected.
After polling almost half the total votes casts Jessica Henderson who attends St Bedes Roman Catholic High School was named as the new Youth MP.
This year has also seen the most votes cast for a Youth MP election within the Borough beating last year's record, with almost 9,000 votes polled.
Jessica, who was the outright winner, will be joined by two deputies in what was tight race for second and 3rd place. Returning again Khatheja Asif will serve another term as deputy youth MP after taking third place with Hamza Khan who finished second joining her.
The new youth MP, whose hobbies include gymnastics and current affairs, won on a campaign that would see the voices of young people put at the very heart of Council affairs and during her acceptance speech promised to fulfil her campaign objectives.
Jessica, who admitted she was in a state of disbelief after her election, said:
it is really important to me to ensure that young people know that there is support available for them if they need it. If I can achieve one thing in my term as Youth MP it will be ensuring all young people within Blackburn know who to contact if they have an issue or query that need help with. I am also delighted to be the Youth MP for Blackburn and Darwen.
Jessica's mother, who attended the ceremony, said:
I am really proud of my daughter's achievement at becoming the new Youth MP and I know that she is certainly more than capable of doing the job.
Opening the ceremony was outgoing Youth MP Harry Kay who congratulated the five candidates for their excellent campaigns and thanked all the people that made his tenure enjoyable especially the Young People Services team within the council.
Asked what advice he could now give to the new incumbent Mr Kay said:
my only piece of advice I could give would be to go and do as many things as possible to ensure you get the best experience you can from the year.
The new Youth MP will now find herself reporting to the Council's decisions making body, the Executive Board, on what she has done and what she wants the Council to focus on with regards to young people.
Acting as returning officer, Council leader Councillor Kate Hollern said:
it is vital that Young people take an active role in politics and the democratic process. I congratulate Jessica in winning this election, but I also congratulate all the candidates for well fought campaigns and a very tight election.