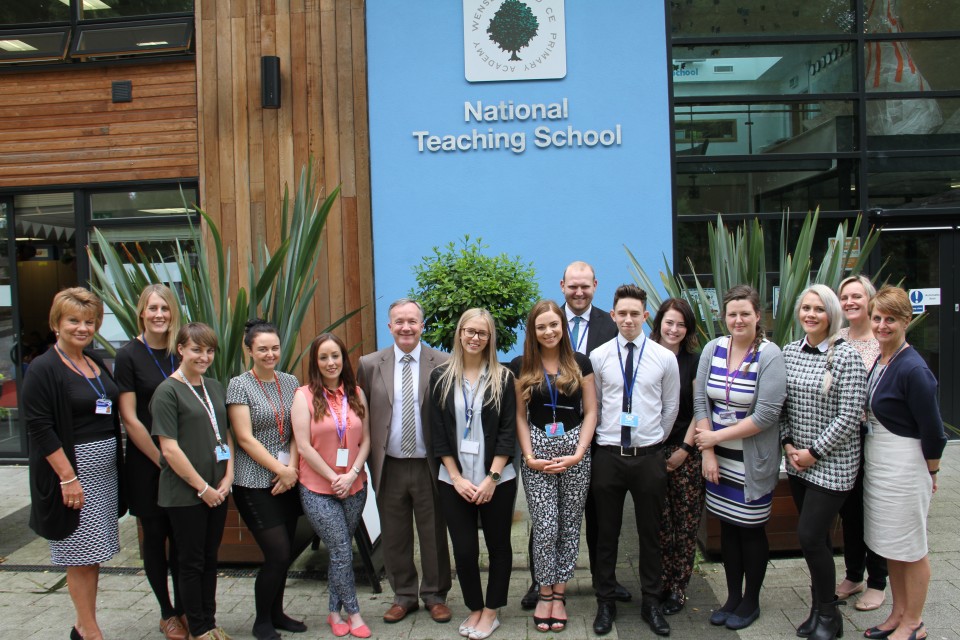 Published Friday 22 July 2016 at 14:08
16 new graduate teachers have completed an innovative teacher training scheme.
The trainees are all now qualified teachers and will all start teaching jobs in September, as part of the School Direct programme, with 13 of the 16 graduates taking jobs in Blackburn with Darwen schools.
The programme trains teachers 'on the job' in schools, with both practical experience and studying carried out in the school and classroom.
School Direct courses generally last a year, and training takes place in at least two good schools. This is the second year the scheme has been running in Blackburn with Darwen.
The trainees were part of a team, receiving intensive support from experienced teachers and mentors and taking part in – and leading- lessons throughout the year.
This included training from visiting lecturers and on-site teachers.
Gaynor Stubbs, head teacher at Wensley Fold School, said:
I am delighted that our graduates have all done so well and have all gained employment.

This is hands-on, on-the-job training, and I am pleased that we have these exceptional young teachers working with our children in Blackburn with Darwen's schools. They are dedicated, talented and are raring to go with their start in education.
Councillor Dave Harling, Blackburn with Darwen's Executive Member for Schools and Education, said:
This is wonderful news for the new graduates and also for children in schools across the borough and beyond who will be getting some great new teachers this year. I wish the graduates all the best and look forward to what they will bring to schools in Blackburn with Darwen."
For more information visit: https://getintoteaching.education.gov.uk/explore-my-options/school-led-training/school-direct