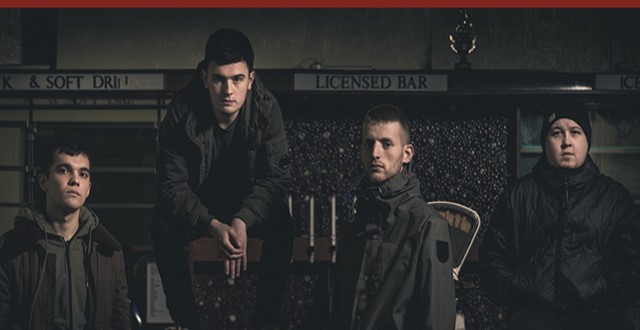 Published Wednesday 9 October 2019 at 13:20
Two new shows at King George's Hall and Darwen Library Theatre go on sale this week.
The Illicits play King George's Hall on Saturday 21 December 2019.  It's been an amazing 12 months for this Blackburn band – come and see what all the fuss is about whilst you still can in an intimate space. The indie quartet who recently signed to Alan McGee's Creation 23 label are creating a major buzz in the music world.  Before they even released a single the band sold out a hometown show at Blackburn's Electric Church and appeared and performed on TV show Soccer AM.  They've also been given support slots for Liam Gallagher's upcoming arena tour.  Find out more and book tickets.
Billy Mitchell and Bob Fox play Darwen Library Theatre on Friday 3 April 2020.  Two great voices, impeccable musicianship, a set full of memorable songs and infectious good humour, the mix of material is sparkling, full of punch and beautifully executed. Their ability to connect with the audience is immediately evident as they lead you through some of their favourite songs including Lindisfarne classics and trad folk arrangements: Sally Wheatley, Meet Me On The Corner, Dance To Your Daddy, Collier Laddie's Wife, Big River, Galway Shawl, Old Peculiar Feeling and many more.  Find out more and book tickets.