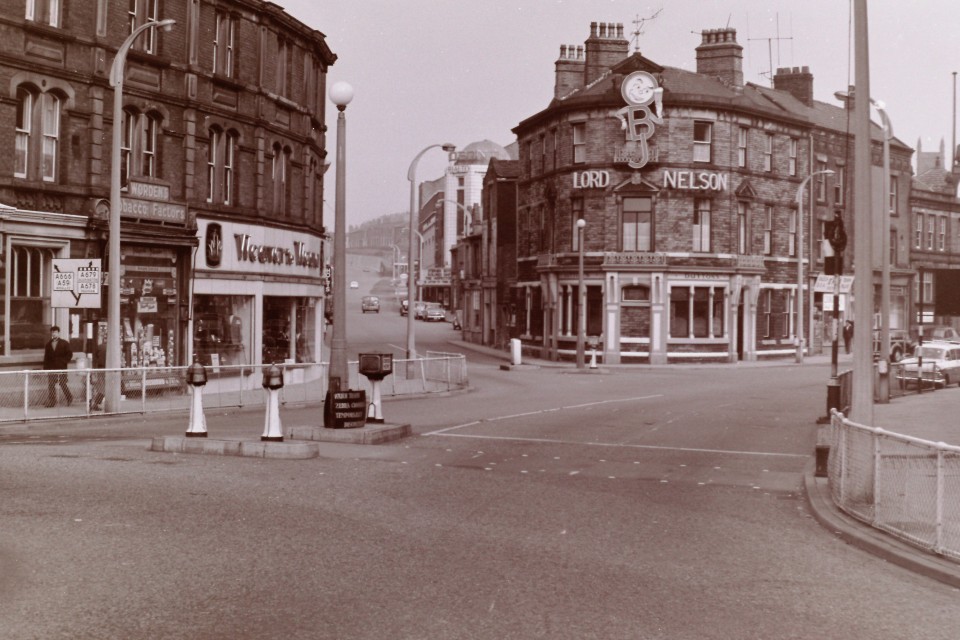 Published Monday 5 June 2017 at 15:43
Did you know that "Charging Thunder", a Lakota Chief, actually lived in Darwen? Have you any idea when the cannons in Corporation Park were last fired in an act of protest? Would you like to hear a recording of Harold Wilson's speech when he opened Blackburn Public Library in 1975? Would you like to read all about the history of Wilpshire or discover more about the complexities regarding the purchase of the moiety of Blackburn?
Blackburn with Darwen Library & Information Service's "new look"  Cotton Town website: www.cottontown.org is the place to look in order to discover the answers to the searching questions above.  Over the last few months the website has been upgraded in order to improve the image gallery display and to increase functionality.  Please take time to browse through the new articles and have a look in the image gallery in order to view the streets, buildings and people of Blackburn and Darwen.
Use the "Collections" filter in the image gallery to see some wonderful images by various photographers or collections which have been donated to the Library Service. Images will be constantly uploaded and new articles added.
Please tell us what you think of the website – all comments will be welcome and will help the website to develop as a useful digital history portal for the Borough.  We would particularly love to hear from anyone who has a story to tell or images to share regarding the people, buildings and places in and around Blackburn with Darwen.  Cotton Town is about you and sharing our history now and for future generations.
Contact library@blackburn.gov.uk and telephone 01254 661221