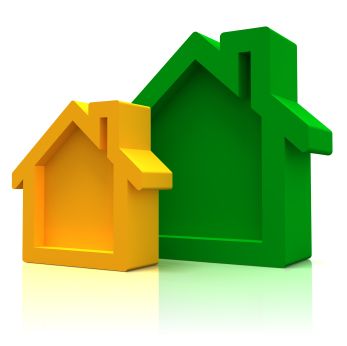 Published Wednesday 20 August 2014 at 11:24
A new £2million housing development scheme has been unveiled in Little Harwood.
The 20-home development, around the Gretna Road area in Blackburn, replaces the former Brookside Nursing Home and derelict garage site.
The new scheme, built in partnership with Twin Valley Homes and Blackburn with Darwen Council, consists of six two-bedroom older persons bungalows, five two-bedroom houses and six three- bedroom houses to reflect the housing needs within that area.
The new development from Twin Valley Homes, a member of the Together Housing Group, all have private gardens  and the four-bedroom properties have downstairs cloakrooms and downstairs shower rooms.
Wendy Malone, Together Housing Group Head of Project Management, said: "We've looked carefully at the needs of the community and modelled the development around their needs.
"We have catered for a range of needs in this development and with the latest energy-saving devices installed, the new properties will be secure and help reduce bills."
Cllr Mohammed Khan, Blackburn with Darwen Council's Executive Member for Health and Adult Social Care, said: "This exciting development will meet the needs of the community in Little Harwood and I hope it will have a positive impact for the whole area, helping older people and families enjoy their lives in new, purpose built homes. We want to make sure good quality services are readily available whether they are provided by the Council, the voluntary sector or the private one."
Cllr Yusuf Jan-Virmani, Blackburn with Darwen Council's Executive Member for Neighbourhoods, Housing and Customer Service, said: "This development is great news for the borough. There is a real need in the area for new affordable homes, we hope these houses will help go towards meeting the current demand. I look forward to seeing the new homes.
The properties were designed by Michael Dyson Associates and the contractor was Bardsley Construction.