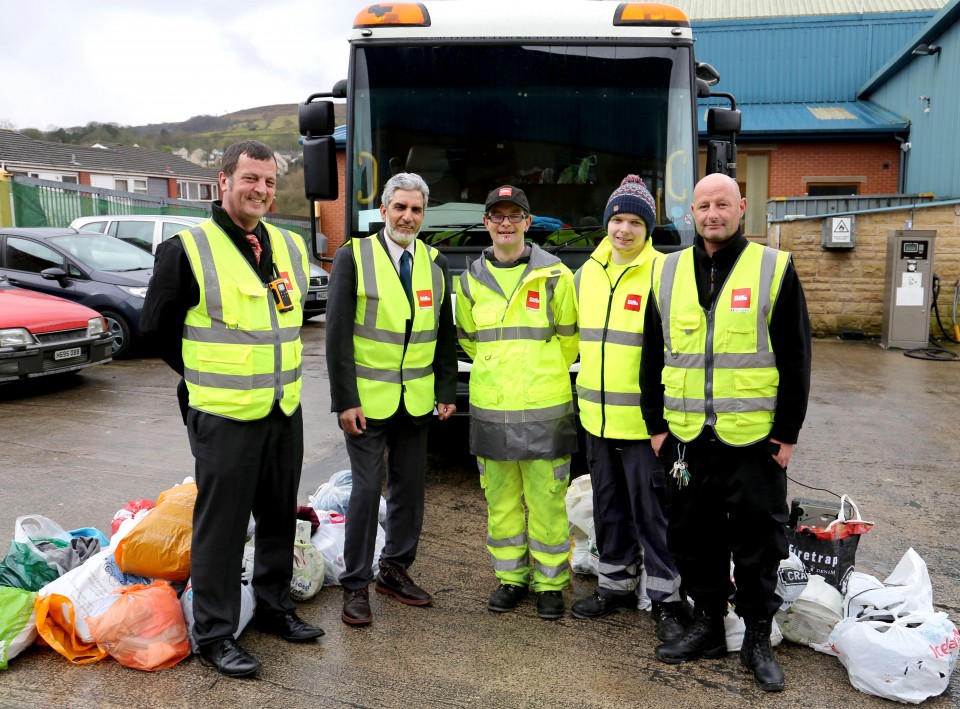 Published March 15, 2017 at 15:45
A new free recycling collection service has been launched for all residents in Blackburn and Darwen to help people recycle unwanted clothing, textiles and small electrical items.
The scheme has been launched to prevent people putting electrical items and textiles into their grey bin. This type of waste has a long and environmentally toxic life-span. Disposing of this waste properly, is not only important for the environment, but also enables the high value components and materials used within the appliances to be recycled, and maybe even reused.
Since the scheme was launched in January, thousands of items have already been recycled.
Assistant Executive Member for Environment, Cllr Parvaiz Akhtar said:
Recycling is becoming more and more popular and by making this door-step scheme available to residents, it will help save money for essential council services such as elderly care and help to prevent fly tipping.

I encourage everyone to use this free service.
Many households are full of broken or unused electrical items, from small items such as electric toothbrushes, to bigger items such as kettles. However as there are many regulations in place for WEEE disposal.
Here is some useful information to help you recycle your textiles and electrical items correctly.
What textiles can you recycle?
Clothing
Curtains
Sheets, pillow cases, duvets covers and throws
Hats & Gloves
Old or worn textiles
Shoes and boots (paired)
Towels
Please make sure all items can fit into a plastic carrier bag and all items are clean and dry.
What small electrical items can you recycle?
Batteries – household, mobile phone and laptop batteries in a sealable/tied up small bag
Irons, kettles, toasters and other kitchen appliances
Mobiles phones, remote controls, cameras and chargers
Power tools, hairdryers, clippers, straighteners and smoke detectors
Radios, CD/MP3 players, clocks, calculators and torches
Small electrical toys
Please make sure all items fit into a clear plastic carrier bag.
The following electrical items cannot be recycled
Car batteries
Computer monitors and TVs
Fluorescent tubes and light bulbs
Laptops and printers
Large appliances
Microwaves
When recycling your items simply put a carrier bag (no black bags or charity sacks) by the side of your grey recycling bin only on the day of your collection. The recycling crew will remove your items including your bag.