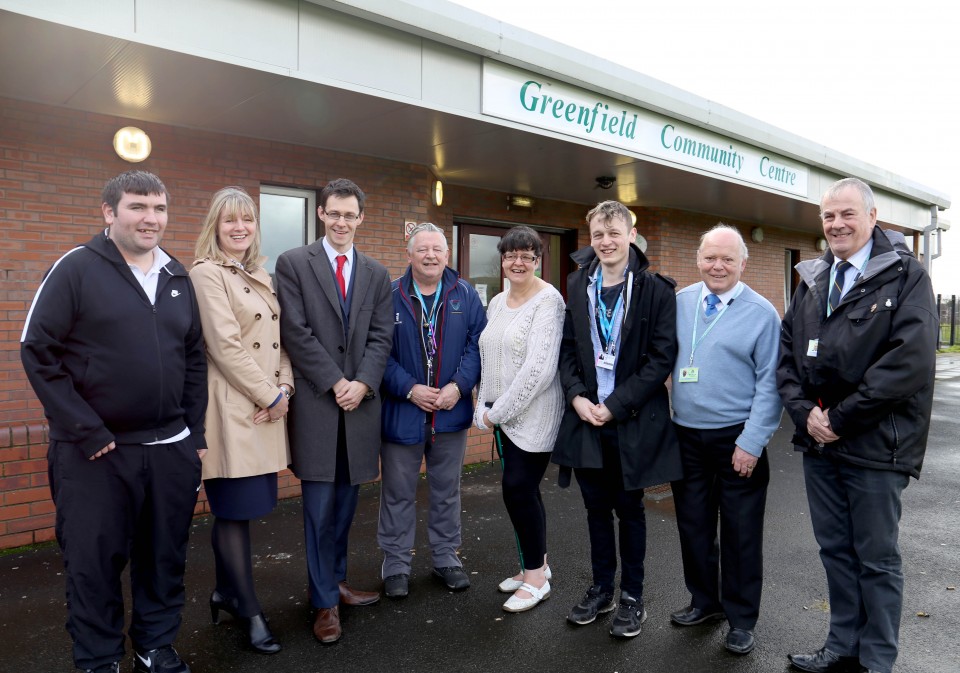 Published Wednesday 8 March 2017 at 15:20
Greenfields Community Centre is now being run by a new group of volunteers with big plans.
A group of volunteers have stepped forward to manage Greenfields Community Centre on Green Lane, Blackburn, after the Council put out a call for new groups.
The new management is a group of volunteers called East Lancs Umbrella Society. The group runs weekly activities for people from all ages and needs, and the name 'umbrella' is to bring everyone under a 'shelter' and support all people. All their sessions will be moving to Greenfields Community Centre.
East Lancs Umbrella Society is a large group of volunteers led by Wendy and Bob Howarth, who are passionate and committed to develop the centre for the benefit of the local community. The group will take over from April 1st 2017, but will start handover in March.
Meetings are being held with all groups and organisations that use the centre and the volunteers have lots of ideas and hope to run new activities for the benefit of local people.
Greenfields was formerly run by H F Trust, but the group gave its notice due to funding challenges in adult social care which has meant they have to re-prioritise the range of projects they can deliver.
East Lancs Umbrella Society volunteer Wendy Howarth said:
This is a great local community centre and we can't wait to get started. We really want to add to the activities and get everyone in the community involved.

Anyone who wants to volunteer is very welcome, the more the merrier! There is something for everyone at Greenfields and we want to make it the centre of the community here. Just pop in and ask us about what's on or volunteering."
Councillor Damian Talbot, Blackburn with Darwen Council's Executive Member for Culture, Leisure and Young People, said:
This group has a real passion for Greenfields Community centre and I am sure they are going to throw themselves into the running of the centre. It is a fantastic place for so many people and I am sure that will continue."
For more information call the centre on (01254) 200425.