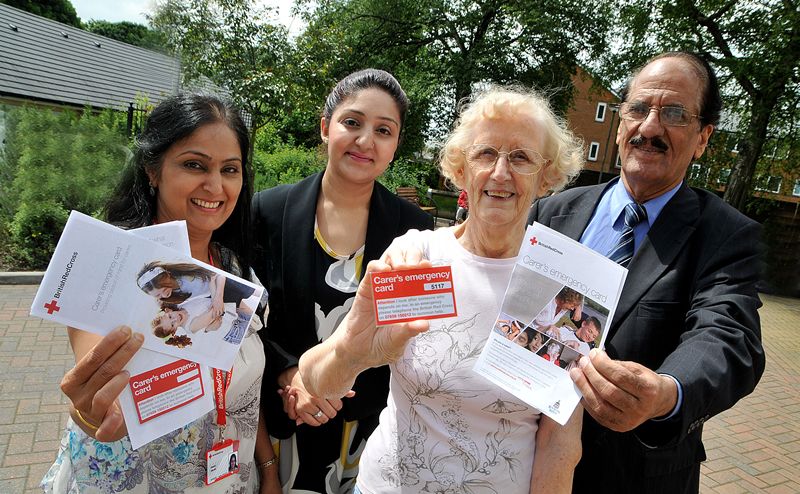 Published Wednesday 2 July 2014 at 16:47
Carers in Blackburn can have real peace of mind thanks to a new service from the Red Cross.
The Red Cross Carer's Emergency Card is a new way for people who care for others to be identified and for their dependents to be looked after in case of illness or accident.
It instantly identifies the card holder as a carer and means that in the case of an emergency help will be provided for the person they care for in their absence.
The service operates 24 hours a day, 365 days a year.
Carers across the borough have also been celebrating Carer's Week, with a host of events and meet-ups to give information and support to people caring for others.
Held at the Carers Service at Kingsway in Blackburn, these included coffee mornings, an Eastern night with food and music, relaxation treatments and information events with advice on healthy eating and activities in the borough.
Cllr Mohammed Khan, Blackburn with Darwen Council's Executive Member for Health and Adult Social care, said: "This card is a great idea and I would urge all carers to carry one. It is an invaluable piece of information for people in case of an accident or emergency.
"Carers do an incredibly important job looking after some of the more vulnerable members of society, often without a break, and they often need help and support themselves. This card and events such as carers week go are great examples of this."
To get a Red Cross Carer's Emergency Card, tel: 01772 707313 or 01772 709555 or email: carerscard@redcross.org.uk.