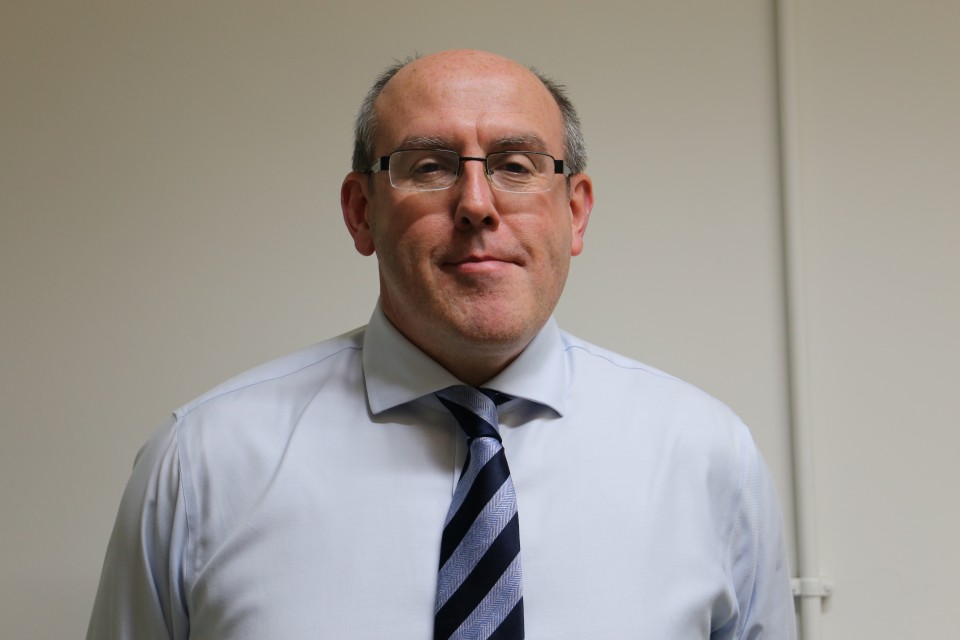 Published Thursday 10 January 2019 at 9:24
Martin Kelly has joined the Council's senior team as part of the on-going commitment to increase prosperity in Blackburn and Darwen.
He is responsible for the growth strategies, strategic transport and infrastructure development, town centres and planning and property services.
Previously Martin was the Director of Economic Development & Planning at Lancashire County Council for nine years and the chief operating officer of the Lancashire Enterprise Partnership since 2012. He worked for nearly 10 years at Manchester City Council as Head of the chief executive's policy unit with other senior policy and development roles with Bolton Council, the former North West Regional Development Agency and Leeds Business School.
Councillor Phil Riley, Executive Member for Regeneration, said:
We are really pleased to welcome Martin. He brings lots of experience and expertise of large scale growth projects and will be a great asset to the continuing revival of the borough.

The challenge of the cuts continues and it's important we recruit high calibre people like Martin to help make sure Blackburn with Darwen attracts investment and maximises income opportunities.

There is a clear desire to make a difference for the residents, communities and businesses here which was central to my decision to join. The welcome I've received from colleagues and partners has been brilliant," explained Martin.
He has been responsible for securing Lancashire's largest growth and investment programme, which is valued at nearly £1 billion. This includes a competitive £320 million Growth Deal which has secured investment for over 40 major initiatives across Lancashire, including key developments such as the Darwen's Ellison Fold Way which is unlocking new employment and housing growth opportunities, the co-funding of major rail improvements between Blackburn and Darwen and Bolton, alongside new innovation initiatives such as the Making Rooms in Blackburn town centre. The development of nearby Samlesbury Aerospace Enterprise Zone, which Martin helped to secure, will also create new economic opportunities for local residents and businesses.
Over the coming year, amongst other things, Martin will be working with colleagues and public and private sector partners to ensure that the Council's growth priorities are positioned within Lancashire's emerging Local Industrial Strategy and new national investment frameworks, while supporting the Council's leadership role in shaping the priorities of new pan-Lancashire, Northern Powerhouse and Transport for the North partnerships.
Martin originally hails from St Helens but has been settled for some time with his family in Burnley.