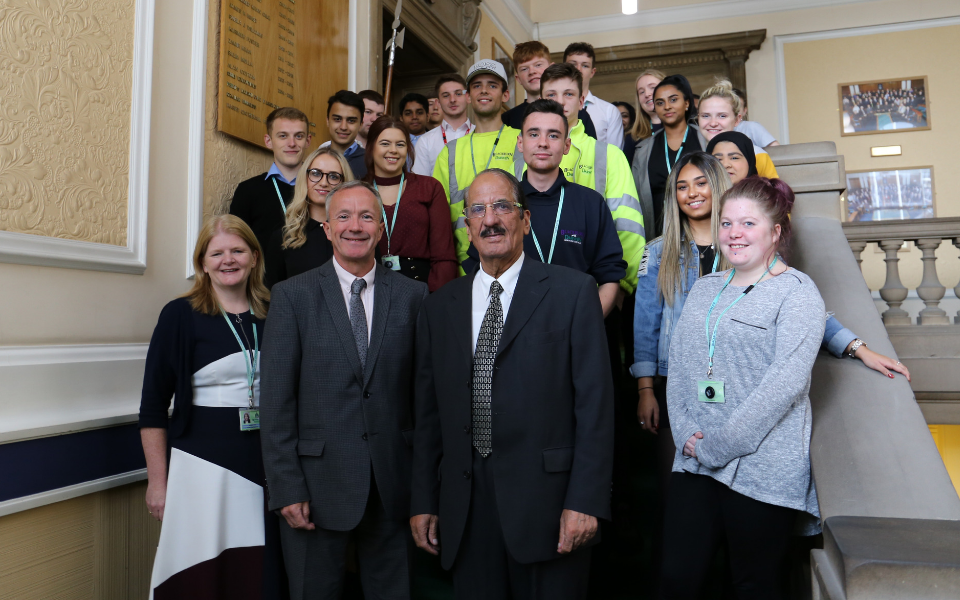 Published Thursday 13 September 2018 at 14:02
The 29 new starters are taking on different roles and responsibilities across the Council, including Leisure, HR, Finance, Business Support, IT and Early Years.
Joining the Council are: Adam Yusuf, Leisure, Andrew Robinson, Civil Contingencies, Antony Leadbetter, technician, Ben Murphy, Neighbourhoods, Brad Walmsley, groundsperson, Callum Manifold, plumber, Camillus Walsh, roadworker, Catherine McManus, Visitor Services, Claudia Corbett, HR advisor, Elizabeth Park, Finance, Fatima Makken, Information Governance, Hafsa Begom, HR Health and Wellbeing, Hasan Jasat, Early Years business support, Jake Parkinson, Street Lighting, Jonathan Roberts, Leisure and Jude Strahan, electrician.
Khadeejah Sidat, Early Years business support, Levi Markland, Early Years assistant, Lloyd Harwood, data analyst, Louis Johnson, IT, Matthew Preece, Independent Living Service, Mehwish Mahmood, Library, Muhammad Chariwala, HR Learning and Development, Nathan Davies, CCTV, Nikita Leah, Home First, Sophia Khan, Business Support, Tania Jolley, Growth Lancashire business support, Teale Crawford, HR advisor, and Zainab Hanslod, Early Years business support.
Harry Catherall, Chief Executive of Blackburn with Darwen Council, said:
This is a fantastic group of young people and it is great to welcome such a large group to the Council. We are committed to carrying on boosting apprenticeships to help support the future of our young people and of course to bring a real boost to the Council.
Councillor Mohammed Khan, Leader of the Council, said:
We have welcomed many apprentices to the Council over the last few years and they have added a huge amount to all areas of our organisation. Investing in apprentices makes us stronger and encourages young people to carry on living and working in the borough.