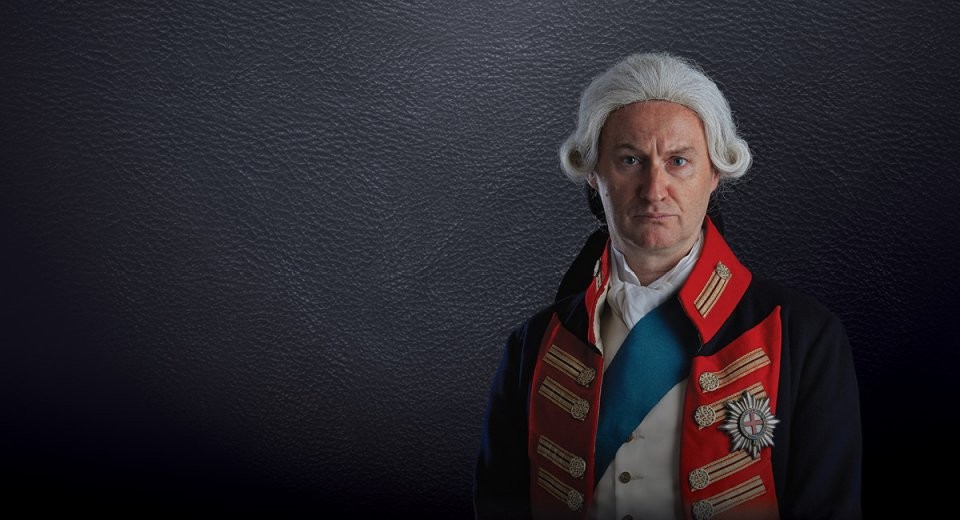 Published Thursday 18 October 2018 at 15:50
Multi-award-winning drama The Madness of George III will be broadcast live to Darwen Library Theatre this November, in National Theatre Live's first ever broadcast from Nottingham Playhouse.
Written by one of Britain's best-loved playwrights, Alan Bennett (The History Boys, The Lady in the Van), this epic play was also adapted into a BAFTA Award-winning film following its premiere on stage in 1991.
The cast of this new production includes Olivier Award-winners Mark Gatiss (Sherlock, Wolf Hall, NT Live Coriolanus) in the title role, and Adrian Scarborough (Gavin and Stacey, Upstairs Downstairs, After the Dance).
It's 1786 and King George III is the most powerful man in the world. But his behaviour is becoming increasingly erratic as he succumbs to fits of lunacy.
With the King's mind unravelling at a dramatic pace, ambitious politicians and the scheming Prince of Wales threaten to undermine the power of the Crown, and expose the fine line between a King and a man.
Show image photograph (Mark Gatiss) by Creative by Wren
EVENT DETAILS
National Theatre Live is the National Theatre's groundbreaking project to broadcast world-class theatre to cinemas in the UK and internationally.
Since launching in June 2009, more than fourty live productions have been broadcast to over 650 theatres in the UK alone.
Though each broadcast is filmed in front of a live audience in the theatre, cameras are carefully positioned throughout the auditorium to ensure that cinema audiences get the 'best seat in the house' view of each production.
Where these cameras are placed is different for each broadcast, to make sure that cinema audiences enjoy the best possible experience every time.
VENUE: Darwen Library Theatre, Knott St, Darwen, Lancashire BB3 3BU
DATE: Thursday 20th Nov 2018
TIME: 7.00pm
TICKET PRICES: Full Price Tickets from £14.00
Concession Tickets from £13.00
 BOOKING INFORMATION
Tickets are available
Online: www.darwenlibrarytheatre.com
By Phone: 01254 706006
In Person: From Darwen Library, Knott Street, Darwen or Darwen Leisure Centre, The Green, Darwen or King George's Hall Box Office, Northgate, Blackburn.