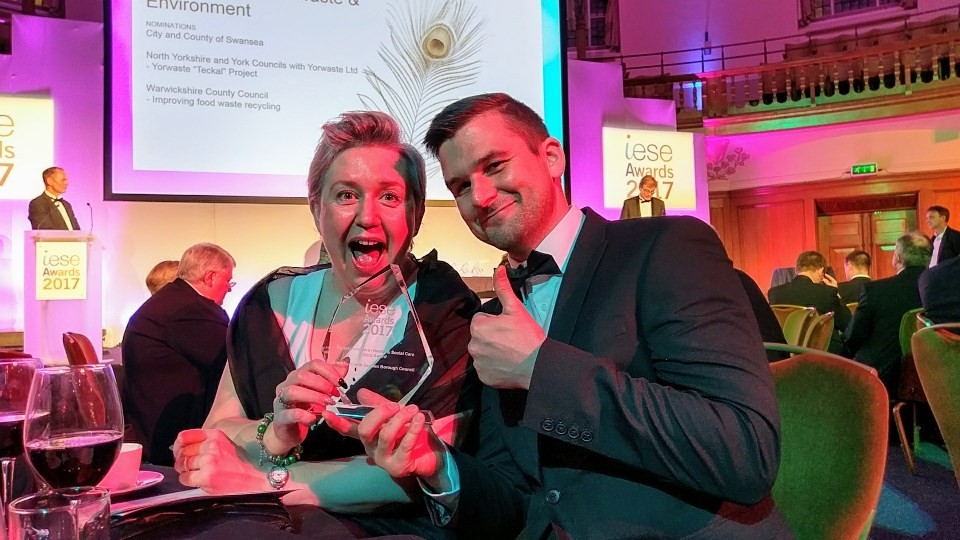 Published April 25, 2017 at 10:37
A Council service that offers help and support to improve the health of people in Blackburn with Darwen is celebrating after receiving national plaudits.
Blackburn with Darwen Council's Wellbeing Service recently picked up an award for Transformation in Health and Social Care from public sector improvement organisation iESE (Improvement and Efficiency Social Enterprise).
The award came in recognition of the Service's success in improving the health of residents whilst utilising resources more effectively.
The Wellbeing Service brings together a wide range of areas of health and wellbeing help and support and makes them accessible via a single contact point.
On the back of the iESE award, the Wellbeing Service has also been shortlisted as one of only four finalists for the NICE Shared Learning Award 2017.
That award recognises and celebrates organisations that have created innovative and effective ways of using NICE guidance and quality standards in practice.
The team will now compete by presenting at the NICE annual conference in May with three other finalists for the chance to be crowned the ultimate  winner.
Dominic Harrison, Director of Public Health, said:
This is exciting news for Blackburn with Darwen and excellent recognition for the hard work that the team have put in to develop the successful Wellbeing Service.

As well as help with exercise, the Wellbeing Service also provides advice, guidance or practical support for things like stopping smoking, drinking less. But it's not just about healthy lifestyle services; it includes support for issues such as housing, employment and money because these problems can affect emotional and physical health just as much.
Whatever the health or wellbeing-based concern, the Wellbeing Service will be there to put local residents in touch with the best people to meet their needs.
Residents can contact staff direct at: (01254) 682037, www.refreshbwd.com/change or wellbeing@blackburn.gov.uk and GPs can also refer people in to the service.
To access the help available, people just need to be over 16 and live, work or have a GP in Blackburn with Darwen.