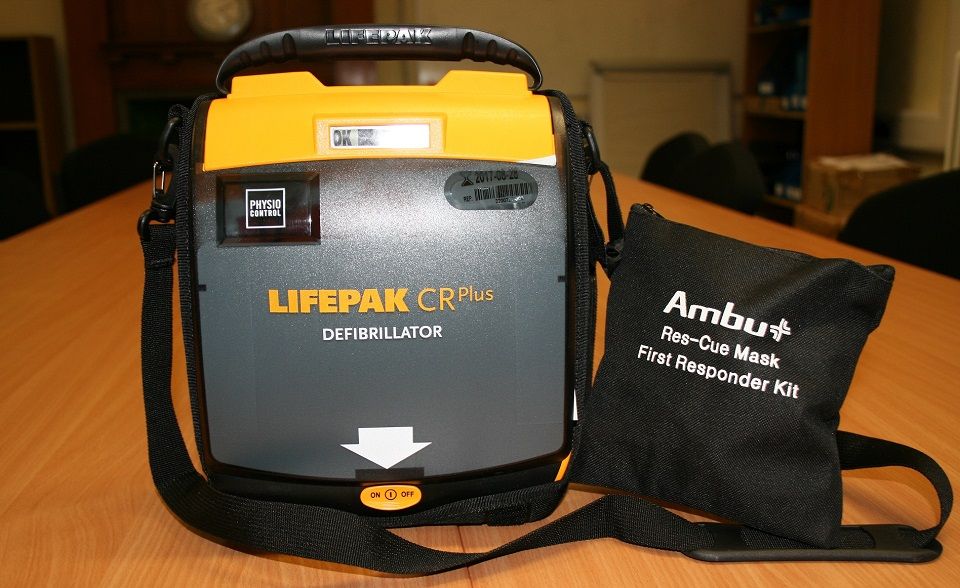 Published Friday 27 February 2015 at 9:28
National Heart Month has taken place during February with the British Heart Foundation raising awareness of coronary heart disease and its risks.
In Blackburn with Darwen an initiative has been launched by the Council to provide access to life-saving equipment in Blackburn and Darwen town centres.
Automatic defibrillators have been installed outside Blackburn Town Hall, Darwen Town Hall and in Blackburn Market.
These new defibrillators complement those newly installed across Blackburn with Darwen Council buildings for staff use and in other longstanding locations across the borough including children's centres, leisure centres and schools.
The defibrillators can be used safely and effectively without previous training and their use is not restricted to trained rescuers.
Defibrillators are funded through the Council's public health budget as part of a wider programme of health and wellbeing improvement. The project is supported by Heart Town in association with the British Heart Foundation.
It is a stark reality that anybody who suffers cardiac arrest will die within just a few minutes unless rapid action, including CPR and defibrillation, is taken immediately.
Councillor Mohammed Khan, Executive Member for Health and Adult Social Care, said:
I find it quite reassuring to know that anybody who suffers a cardiac arrest in Blackburn and Darwen town centres and across Council buildings will be very close to a defibrillator. This is a fantastic project.
Barbara Dunn, British Heart Foundation Community Fundraising Manager for Lancashire said:
We're delighted to work in partnership on this initiative that will see the people of Blackburn with Darwen benefit from this life-saving equipment.
Cheryl Pickstock, Chain of Survival Lead for Lancashire North West Ambulance Service, said:
Defibrillators can be used on all ages including children, they are programmed to only deliver a shock when absolutely necessary and cannot cause any further harm to a cardiac arrest victim.
Make sure you are ready and prepared to use a defibrilator by listening to the below how-to guide:
https://soundcloud.com/theshuttle/guide-to-using-councils-defibrillators