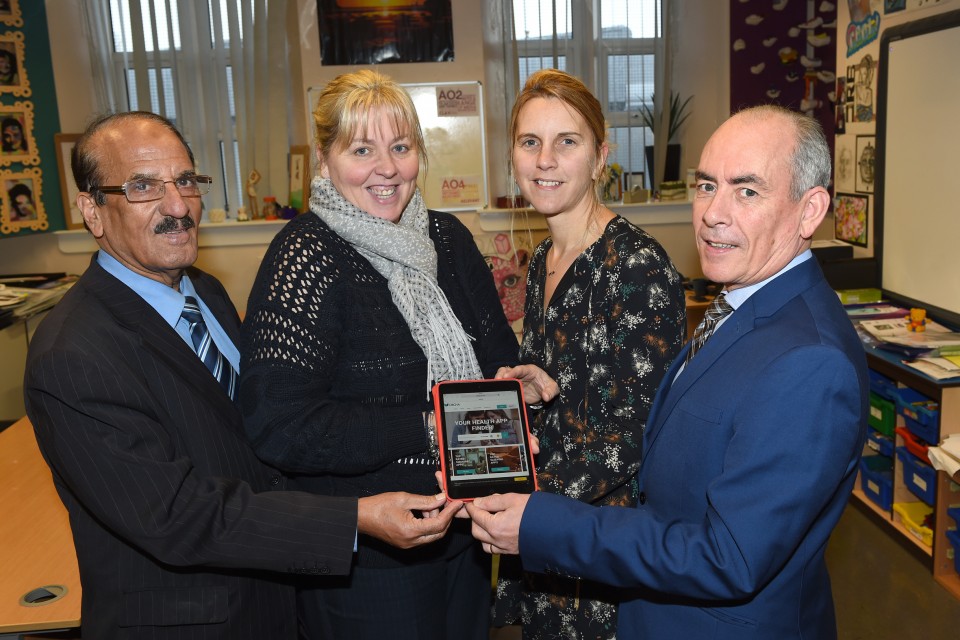 Published Friday 3 August 2018 at 13:18
An exciting digital programme for schools combining health apps with the national curriculum has found even more success in Blackburn with Darwen with a second school successfully taking part.
Blackburn's Witton Park Academy joins St Thomas's Centre and seven other East Lancashire schools participating in the Digital Healthy Schools scheme.
The programme enables pupils to engage with mobile apps to help them manage their health.
It has been designed in collaboration with teachers and students from across the country to join together national health and academic priorities, in an initiative where 'safe' health apps can be searched, compared, downloaded – and even recommended.
Healthier Lancashire and South Cumbria, the Integrated Care System (ICS), and ORCHA (the Organisation for the Review of Care and Health Applications) have collaborated to bring the programme to the area.
Since the start of the programme in February 2018, pupils have discovered and downloaded more than 88 different apps onto their phones and 50 per cent of pupils who participated now use a health app.
Pupils have reported changing a range of behaviours, from swapping car journeys to walking, drinking more water and going to bed earlier.
The most popular apps have included Lincus companion, which allows users to track a number of complex health conditions as well as tracking general day-to-day wellbeing, and Fitbit the well-known activity tracker.
Steve Archer, a teacher at Witton Park Academy, said:
Using apps is second nature to young people so they embraced the programme immediately.  It created conversations and enabled technology's positive role to shine through.  Pupils have actively used apps to adopt changes to their lifestyles, particularly around diet and exercise – although one pupil even found an app to better treat his mum's eczema! It's great to see them taking responsibility for their own health.
Dr Amanda Thornton, Digital Health and Activation Clinical Lead for Healthier Lancashire and South Cumbria, said:
It's important to keep children safe online but also important to encourage them to keep well – and use digital tools to do so. ORCHA has prompted some great conversations in schools and helped enforce the message that we want to empower every person to feel confident and capable of making informed decisions about their health.
Councillor Mohammed Khan, Leader of Blackburn with Darwen Borough Council, said:
I'm delighted that more of our schools are taking part in this programme and seeing some great results.  Healthcare apps are a valuable tool in taking care of health. Helping students engage with technology to manage their health is something that will be important for their future wellbeing.
Visit the ORCHA website to learn more about how it's helping people to find the best and safest health and care apps.
Watch a video about the Witton Park Academy Digital Healthy Schools scheme below: