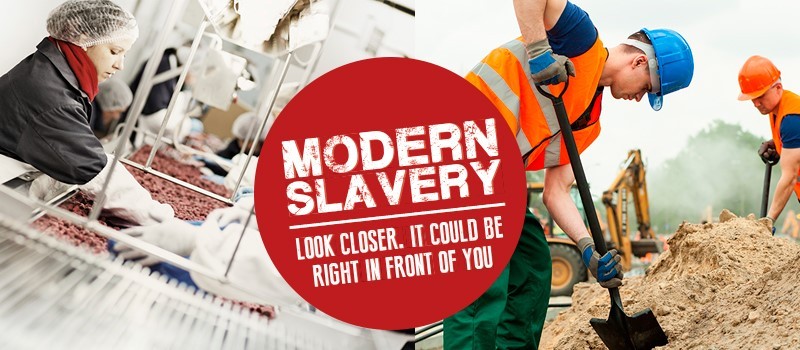 Published Friday 21 September 2018 at 15:25
A mobile exhibition raising awareness about human trafficking and modern day slavery will be in Blackburn city centre on Saturday 22 September.
The event takes place from 10am to 4pm and has been organised by The Pan Lancashire Anti-Slavery Partnership, which was set up to work collaboratively with public authorities, voluntary and charity sectors and local businesses, in the fight against human trafficking and modern day slavery.
A key part of the work is focused on raising public awareness of what the issues are, the different types of slavery and trafficking and how to spot the signs.
The exhibition will be located next to the bus station and will take visitors on an interactive journey, telling the story of slavery as they walk through different rooms.
In addition there will be a number of stalls around the town, volunteers from the Lancashire Police Cadets and Soroptomists will handing out leaflets, as well as the branded Freedom Bus covered with anti-slavery messages, which will travel around East Lancashire and will stop in various locations to provide information to communities.
Sergeant Abi Finch-Hall from Lancashire Police said:
Unfortunately modern day slavery and human trafficking is still happening today, often in our streets and neighbourhoods with many people unaware. This is a key initiative involving partners such as the police, the police and crime commissioner, NHS, charities and councils and location businesses.  This event will be replicated in many more towns around Lancashire over the coming months, with the first event being held in Blackburn
Councillor Shaukat Hussain, Blackburn with Darwen Council's executive member for neighbourhood and prevention services, said:
We know that human trafficking and modern day slavery is very much a hidden crime with victims often very difficult to identify

Some people who have been trafficked may not consider themselves to have been exploited. This may be as a consequence of cultural values, work ethics and levels of pay within their home country

Blackburn with Darwen Council is committed to working with partner organisations, to prevent human trafficking in all its forms, prosecute the perpetrators, and protect and support victims.
Clive Grunshaw, Police and Crime Commissioner added:
Tackling modern slavery and human trafficking is a key priority for us in Lancashire. Events like this help to build awareness around the county so more people can spot the signs and report any concerns to the police, helping officers to take the necessary action to protect the vulnerable victims we know are out there.

I am proud that the resources I have put into this area place us at the forefront of anti-trafficking work, making our communities safer.

By working together, sharing information with authorities and supporting victims we can tackle this serious and often hidden crime.
Modern slavery could be happening right in front of you.  For advice and support for victims and those with suspicions, please call the modern slavery helpline on 08000 121 700 or visit lancashire.police.uk/modernslavery
20th September 2018