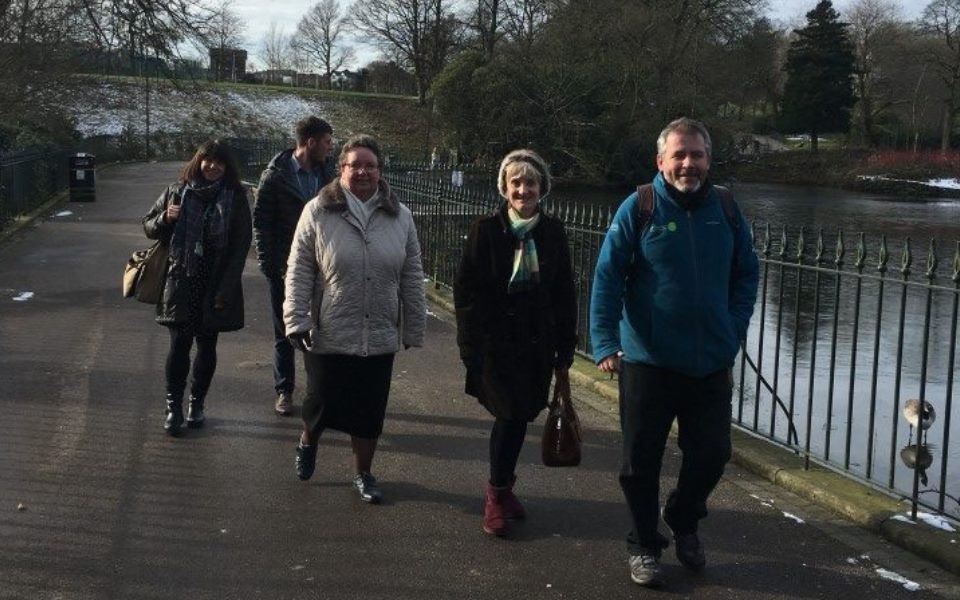 Published Monday 12 February 2018 at 12:17
Lunchtime walks have been re-launched to help encourage people in the borough to exercise and socialise with colleagues.
Burn up to 200 calories by taking part in the lunchtime walk every Wednesday, meeting at 12.30 pm outside Blackburn Town Hall for a 1 pm finish.
This brisk walk takes you up to Corporation park and around the lower part of the park and back to the town hall. This is perfect to get your heart rate up and feeling ready to take on anything for the rest of the day.
A new early morning walk will also be available for anyone looking to shake off the weekend and kick start the working week. Starting on Monday 8-8.30 am starting at Blackburn Sports and Leisure Centre.
View the health walks programme to find out more details