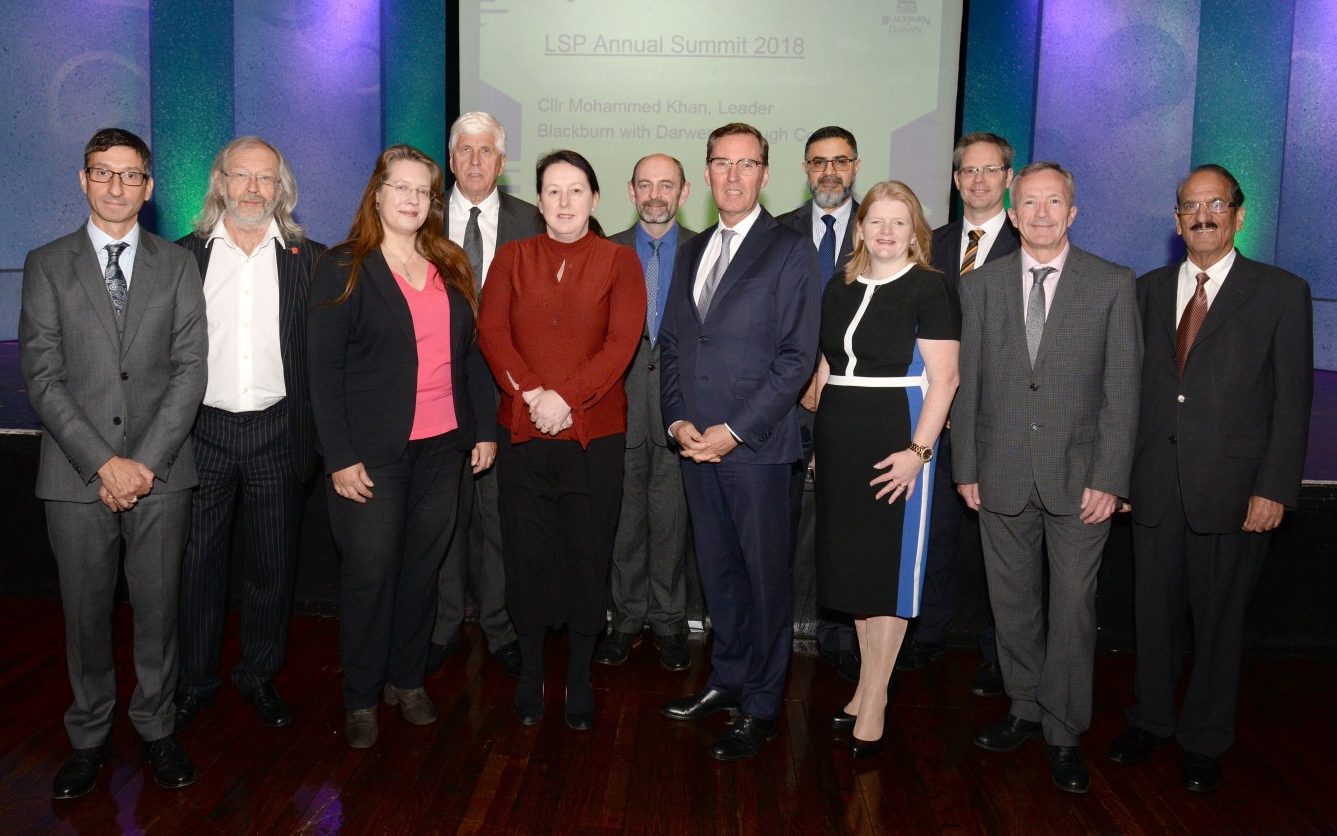 Published Friday 12 October 2018 at 14:55
Leaders came together at a special summit to help boost prosperity and future chances in Blackburn and Darwen.
The LSP event was hosted by Blackburn with Darwen Council at King George's Hall and brought together partners from all areas, including business, public sector and charities.
Former MP and Cabinet Minister the Rt. Hon Alan Milburn was the keynote speaker. Alan Milburn was MP for Darlington from 1992 to 2010 and served in the Labour Government as Minister of State for Health, Chief Secretary to the Treasury and as Secretary of State for Health.
He now serves as Chancellor of Lancaster University and runs his own business consultancy.
The summit's number one priority was to keep promoting the borough as a great place to live, work, study and visit, and to look at the partnership's shared commitment to economic growth in the borough and ways to boost prosperity for people.
Current economic and social issues were discussed, including planning for Brexit, the challenges faced by our residents, and the continued regeneration of the area to attract businesses and jobs to the borough.
As well as focusing on growth, employment and skills, opportunities up to 2020 were discussed, from healthcare pressures and wellbeing, social integration, volunteering, Your Call, and community safety.
Business leaders discussed the next steps for promoting the borough and leading efforts to make the area more attractive to business, investors and visitors.
LSP partners also began to look at developments long term to take the partnership and the borough forward to 2030.
Alan Milburn said:
It is very clear that the partnership in Blackburn with Darwen is working very effectively. There is a shared agenda to improve prosperity and the partnership is a real source of strength.

What is really good is that the public and private sectors as health, education and community services and all coming together with one goal. Partnership is essential to tackle some of the challenges the borough faces but also seizing the opportunities that are around the corner.
Councillor Mohammed Khan, Leader of Blackburn with Darwen Council, said:
This was a really great event and it was wonderful to see all partners get together to talk about how we go forward and build on the work the LSP is doing. There are many issues to be looked at in the coming years, big and small, and by working together and bringing our ideas together we can work for everyone in the borough.

There are always challenges but listening to our partners at the summit made me feel very positive.
Harry Catherall, Chief Executive of Blackburn with Darwen Council, said:
We are committed as a Council to working really closely with our partners in the Local Strategic Partnership right across the board to do our best to make sure that all aspects of our work lead to a more prosperous borough and opportunity to everyone.

We have challenges but also many strengths here in Blackburn with Darwen, and I am really pleased that the partnership approach we are taking is moving us forward.